Reviews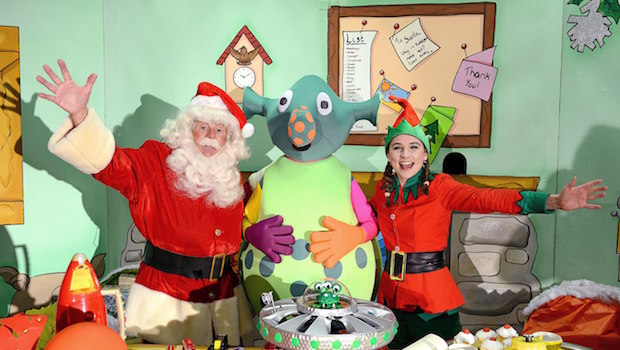 Published on December 16th, 2017 | 192 Views
0
Review: Taking toddlers and preschoolers to sing and meet Santa at Santa's Mixed-up Martian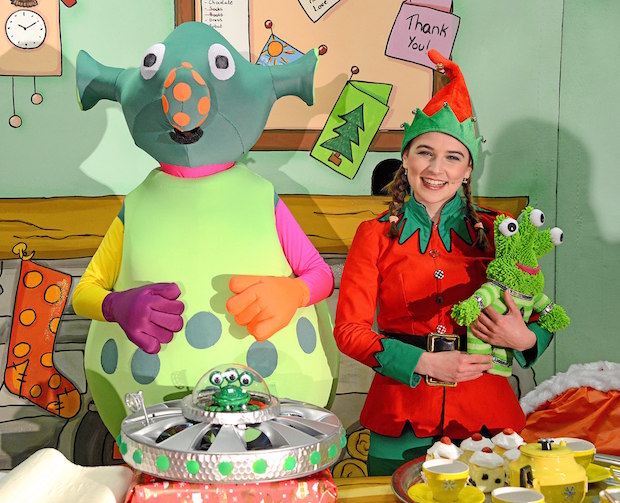 The other day Big Girl and I kicked off the school holiday with action songs and a Father Christmas meet-and-greet. We had jumped on the tube to Wimbledon, where we'd been invited to Santa's Mixed-up Martian in the Time and Leisure Studio theatre at New Wimbledon Theatre.
Santa's Mixed-up Martian, written by Iain Lauchlan, creator of the Tweenies, and produced by Imagine Theatre, is a short festive production for the youngest theatre goers and it finishes with every child receiving a present from Santa.
The show introduces the audience to Santa's toy factory, where elf Ellie has noticed they are wrapping a lot of space toys this year. Rudolph is on the side, chatting away to Ellie, and together they lead the audience in songs like Rudolph the Red-Nosed Reindeer.
Later Santa turns up and joins in the singing, but Ellie and Santa are interrupted by a loud noise that turns out to be an alien who has done an emergency landing on the North Pole. Ellie and Santa teach the alien a few things about life on earth and organises for the alien's control panel to be fixed to enable it to return home.
Throughout this short show there are a range of action songs to sing, including toddler favourites like Twinkle Twinkle Little Star and Incy Wincy Spider, and Christmas hits like Jingle Bells. I felt the storyline was a bit thin, but the alien was clearly popular with the young audience and we loved the colourful costume.
The show is designed for children under 6 years, and I felt it was most suitable for toddlers and preschoolers. Since it's short and interactive I think it would also make for a nice Christmas outing for those who want to introduce the youngest members of their families to theatre.
The highlight is meeting Santa himself at the end and the generous Santa has a present for every child. Big Girl was thrilled with hers, which was a Christmas figurines craft kit with figurines she could make and paint. With so many London Santa experiences being booked out, I think going to Santa's Mixed-up Martian can be a sweet experience for little ones to meet Santa and take a photo with him.
Santa's Mixed-up Martian is playing at New Wimbledon Theatre until 24 December. One adult goes free with every order