Mummy-time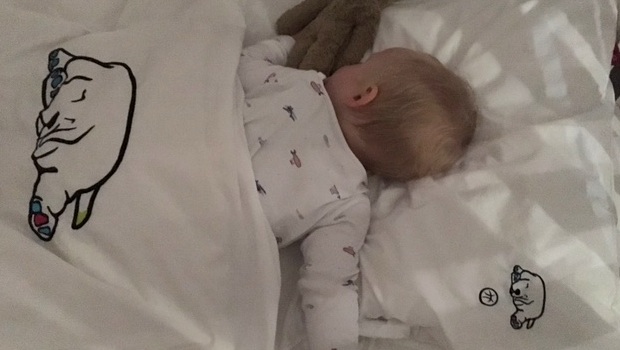 Published on July 26th, 2016 | 425 Views
0
Review: Tuck n' Snug stay-on bedlinen for keeping little duvets in place
The other day I heard a friend recommending some advanced children's bedding to avoid little ones falling out of the bed, and it reminded me of a special type of bedlinen I've tried from Tuck n' Snug recently.
I received duvet cover and pillowcase to try from Tuck n' Snug, a British brand launched by a mum after she was searching for something that would keep her son's duvet in place.
After failing to find a suitable product, she invented Tuck n' Snug bedlinen, which looks like normal bedlinen, but both the duvet cover and pillowcase come with long flaps on the side. The flaps are designed to be tucked under the mattress to keep the duvet and pillow in place throughout the night, avoiding the problem of little ones waking up because their pillow and duvet fall on the floor, and I think it would also help for preventing kids falling out of their bed. 
The products are aimed at children aged between two and eight, and they come in two sizes for toddler beds or cot beds and single beds. I think the duvet cover was a good next step for someone who has been used to sleeping bags, and when choosing one of the white designs with a kitten or puppy, it's difficult to see that the bedlinen is different from normal bedlinen.
I was a bit concerned the pillowcase would be pulled up since the flaps are long and narrower than on the duvet cover, so I decided I wasn't ready to start using this just yet. 
If there's a recurring problem that results in broken sleep, however, I fully agree the situation needs to be addressed, and I can see Tuck n' Snug being a good solution for parents who are woken up by a duvet gone missing.
Tuck n' Snug bedlinen sets are available to buy online, starting from £33.29 for pillowcase and duvet cover