Growing up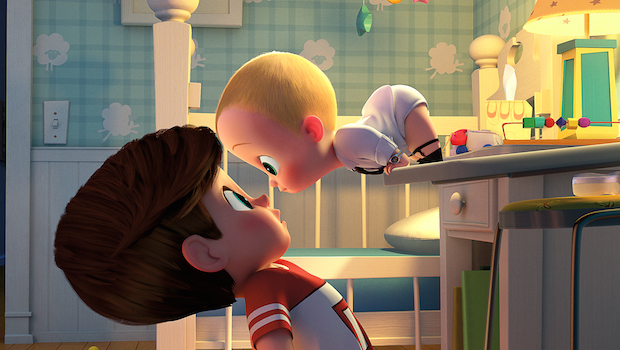 Published on July 31st, 2017 | 298 Views
0
Celebrating siblings and friendships with The Boss Baby
Before having a second child I remember stressing about how Big Girl would feel about the new arrival, and I was reading up on all the tips for how to make the transition as smooth as possible.
Family dynamics and the challenges related to sibling rivalry now also takes centre stage in the funny, feel-good DreamWorks Animation The Boss Baby, which is out on DVD and Blu-Ray today and we received a review copy.
The family film tells the story about seven-year-old Tim Templeton, who suddenly finds his share of parental love plummeting when his new baby brother arrives. Tim discovers that Boss Baby is on a secret mission, and Tim agrees to team up with his sibling.
The Boss Baby features the voices of Alec Baldwin, Steve Buscemi, Jimmy Kimmel, Lisa Kudrow, Miles Bakshi and Tobey Maguire. The film can make both young and old laugh, and it can also be a useful reminder for how older siblings can feel about the arrival of a new sibling.
A feel-good film about friendship and family!
DreamWorks Animation's home entertainment release The Boss Baby was out on Digital Download on 25 July and on Blu-ray™, Blu-ray 3D™, 4K Ultra HD & DVD on 31 July from Twentieth Century Fox Home Entertainment.