Travel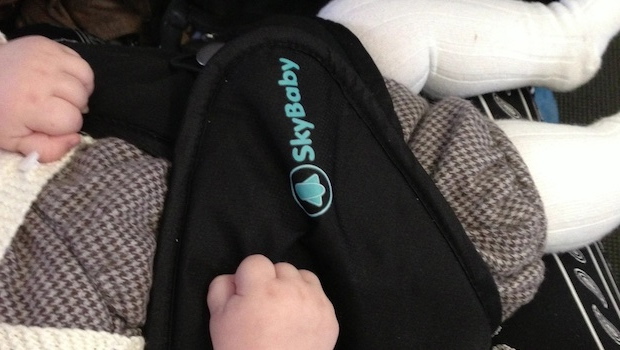 Published on October 4th, 2015 | 453 Views
0
Why SkyBaby became my favourite travel gadget for baby
After our first long-haul overnight flight with Baby Girl we were showered in compliments from fellow passengers when disembarking the plane, which was not what I had expected when boarding in Florida. Baby Girl, who was then four months old, first scared off one passenger, who had asked to move seats when she saw us boarding with a baby, and I had been worried we were going to be extremely unpopular for the rest of the flight too.
But nine hours later we practically felt refreshed and people sitting around us were impressed. Baby Girl had been on the light and practical SkyBaby travel mattress, which is designed to make it easier and more comfortable to travel with babies, for the duration of the flight.
In fact, she was asleep on the padded SkyBaby mattress when we boarded the plane in Tampa at seven in the evening, and she was also asleep when the first officer announced we were preparing for landing in London.
She opened her eyes 20 minutes before landing, which was after we had finished our breakfast smoothies, juices and pastries, and the tables had been cleared.
During the flight she had enjoyed two dreamfeeds without opening her eyes, but I didn't remove her from the mattress. Having her on SkyBaby made the trip so much more relaxing for both of us.
It meant I could easily read a magazine and enjoy the meals, as instead of using my arm as a cushion, Baby Girl was on the comfy SkyBaby mattress in my lap with the seat belt strapped around the SkyBaby wings that fold around baby's tummy.
When she woke up before landing we were just happy to see her smile and have a cuddle. This was travelling with baby made easy.
A year after I had received SkyBaby to review I started thinking about opportunities to work with the product I loved so much, and I secured distribution rights for SkyBaby in Norway and then later other Nordic countries. Selling a product I know works is brilliant, and I'm now delighted to be able to help make life easier for many parents flying in the Nordics too.
Happy travelling!