♡ London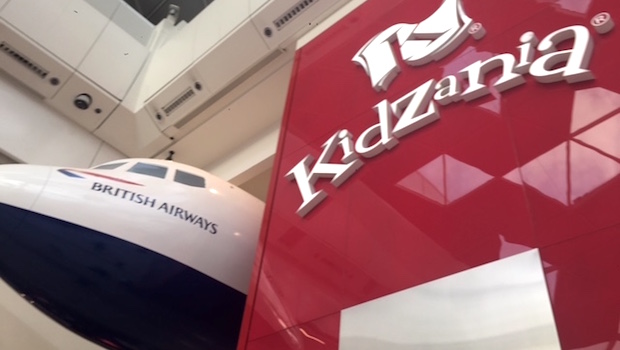 Published on October 23rd, 2017 | 318 Views
0
A family day out at KidZania with Snazaroo face paint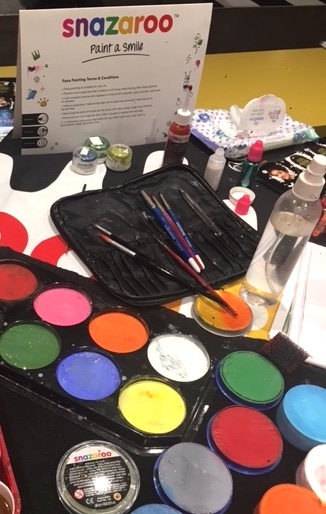 When I went to Koji with friends last night, there was one city I couldn't stop
talking about. It was the indoor city KidZania London, which is located at Westfield London. We had been invited to KidZania, a city built for children and run by children, by Snazaroo face paint yesterday, and it was an educational and seriously fun day out for five-year-old Big Girl.
Snazaroo is running a Halloween event at KidZania London, and at the indoor city's Snazaroo face-painting studio visitors can now be transformed into their favourite Halloween characters. The face painting artists use hypoallergenic Snazaroo face paints, and children aged two to three can have a small design on their hands while older children can have a full face design.
During half term children can also learn a Snazaroo Halloween dance and perform the spooky dance routine to family and friends in the KidZania theatre – ideal for budding performers who enjoy being on stage.
While visiting KidZania, the highlight for Big Boy was to go shopping in the city's K-market supermarket, where we also spotted Snazaroo. Two-year-old Big Boy got to drive around a trolley and pick out five things to buy when he was a shopper. The supermarket had everything from essentials like milk and bread to fun things like pretend packs of Snazaroo face paint!
For Big Girl, the KidZania experience was all about trying out different jobs, and after almost three hours at KidZania the conclusion was that being cabin crew was pretty amazing.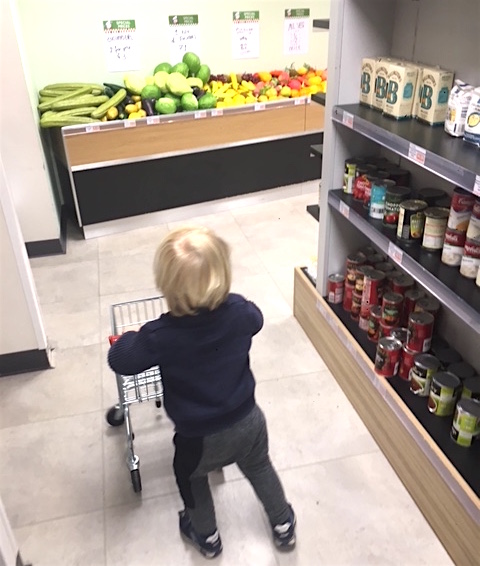 Big Girl was taught how to do the safety briefing, check seat belts were fastened and serve food and tea. Big Boy, Daddy T and I got to be the passengers on the flight when it was her turn to showcase her new skills.
To earn kidZos, the currency in the city, Big Girl also ran around with a trolley picking up and delivering parcels when working for the courier service; she looked after babies when working as a nurse at the KidZania children's hospital; she had a go at being a dentist in the dental practice; and she put her fashion styling skills to the test when working at H&M.
In my opinion, this can be one amazing city for children, and I think the set-up is fantastic for teaching children about work. An inspirational and entertaining family half-term day out!
Snazaroo's half term Halloween event at KidZania London at Wesfield London (Westfield London Shopping Centre, Ariel Way, Shepherd's Bush, London W12 7GA) is running until Sunday 29 October. All visitors to KidZania need a valid ticket and prices vary depending on date and time. We were invited to KidZania by Snazaroo, and I've also noticed that the Snazaroo website has a good Halloween guide with face painting video tutorials and cake and costume ideas.