Mummy-time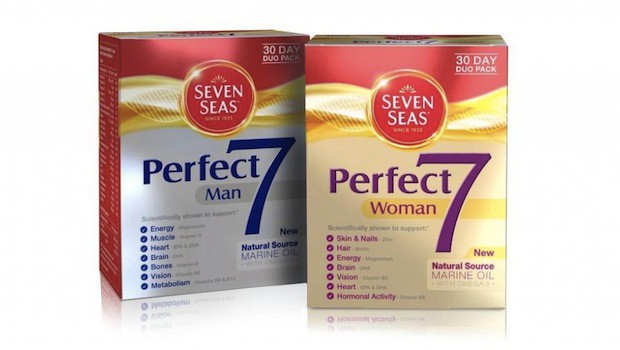 Published on December 29th, 2014 | 378 Views
0
Sponsored post: Perfect7 to supplement diet and exercise
When I'm pregnant, I get really good at taking daily vitamin supplements. I ensure they're part of my daily morning routine, and I do what I can to look after myself and the baby.
But the rest of the time it's so easy to forget. That's why I was interested to hear about the new Perfect7 series from Seven Seas, which is a supplement with marine oils, vitamins and minerals designed to support skin and nails, hair, energy, brain, vision, heart and hormonal activity.
I want to continue taking vitamins after my pregnancy this time, as I know I'll be desperate to make an effort to keep the energy levels up and stay healthy to manage life with two young children. Taking vitamins wouldn't eat up too many seconds of my precious time as a busy mum, and it seems like a good idea to supplement my diet and exercise (read: buggy walks down King's Road).
After reading about Perfect7 Woman – for anyone who starts feeling the signs of ageing – I think it seems like a good alternative for mums who want to try a supplement to feel good.
Perfect7 is a unique blend of marine oils, rich in Omega-3, and key vitamins and minerals. Perfect7 contains marine oils to help maintain normal heart and brain function, and vitamins and minerals to help contribute to reducing tiredness and fatigue. Men and women are not the same – especially when it comes to ageing – and this is why Seven Seas has developed two distinct formulations for Perfect7 Woman and Perfect7 Man. One of the external signs of a healthy body is good skin, and Perfect7 Woman is designed to provide you with nutrients to help maintain normal skin and nails from the inside