♡ London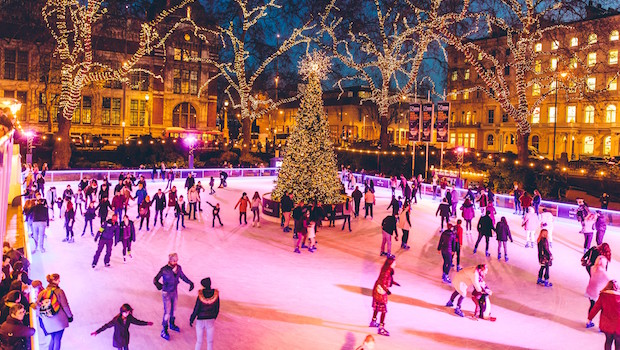 Published on December 29th, 2017 | 207 Views
0
Taking the family ice skating at Natural History Museum Ice Rink
On Boxing Day it felt like we were getting up super early, and when leaving the house at 10.30am I expected London to be quiet. But it seemed like our destination was the place to be that morning.
We had been invited to review an ice-skating session at popular Natural History Museum Ice Rink, and doing an outdoor activity together as a family over the holiday was exactly what I wanted to leave the house for.
I bought my own ice skates earlier this season and Natural History Museum Ice Rink has become one of my favourite places to visit with the children. I've booked everything from parent and toddler sessions for two-year-old Big Boy and me to the children's skate course lessons Penguin Skate Club for five-year-old Big Girl, and it's always been a positive experience–usually ending with a hot chocolate in the cafe.
It's been particularly inspiring to watch Penguin Skate Club, as watching Big Girl's lesson from the side reminded me of games that I played on the ice growing up. I've since had lots of fun also getting Big Boy excited about moving around on the ice.
In fact, when we took him skiing this Christmas, I felt the time we had put in ice skating this season – at least five times – had been helpful and I therefore want to ensure we do as much ice skating as possible.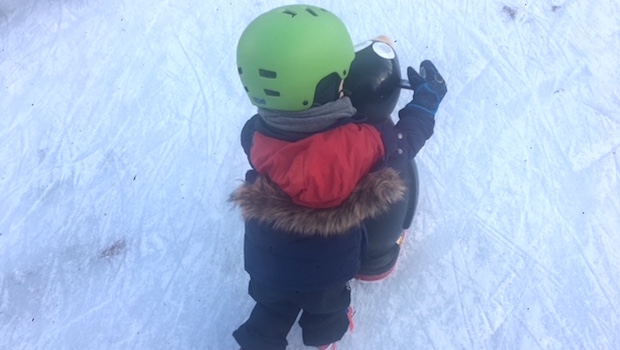 In essence, I'm thrilled there's a winter sport we can enjoy to the fullest right in the heart of London. The Natural History Museum Ice Rink has become the most obvious place for us to go because of the South Kensington location and family events. We turn up with the scooter helmets and waterproof trousers for the children, gloves, hats and wool socks to wear in the ice skates. Big Boy borrows ice skates that go on top of his shoes with two blades, and Big Girl is now big enough to borrow the standard bright blue hockey-style ice skates.
I usually try to arrive early to book Penguin Skate Aids (£5), but on Boxing Day we were too late as they're available on a first come, first served basis.
If the main ice rink with a Christmas tree in the middle feels busy, I tend to take the children to the small ice rink on the side where we relax and play games instead.
I just wish this easily accessible and festive ice rink had been open all winter, as we would have kept going, but the London ice skating season is soon coming to an end. The last day at Natural History Museum Ice Rink is 7 January.
Happy ice skating!
There's a four-day children's ice skating course for ages 6 to 16 at Natural History Museum Ice Rink starting on 2 January (£99 for 4 days from 9am to 9.50am).