Travel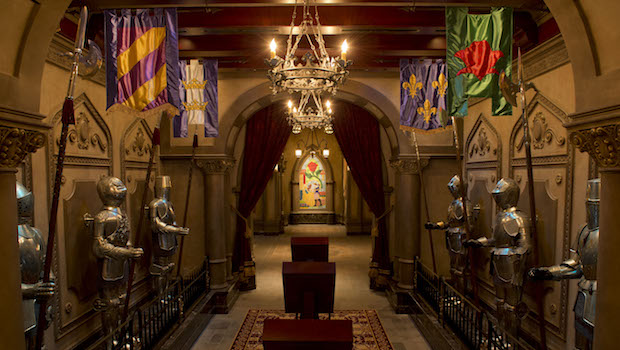 Published on January 28th, 2018 | 305 Views
0
Tips for securing Walt Disney World dining reservations
When I first visited Harbour Club in Chelsea I was surprised to hear peak time was late morning. I couldn't quite understand that it could be so busy at that time. When I first started looking for Disney dinner reservations I had the same experience. I didn't think what I was looking for was in hot demand. I thought dinner reservations at around 5.30-6 would be problem-free to get.
But it turns out that in Walt Disney World they're not, and this has led to me spending a crazy amount of time on searching for reservation openings. Here are three things I think it's worth knowing about booking Disney restaurants:
1. Get the timing right
Dining reservations open 180 days in advance, and reservations can be made online on Disney.com, via the My Disney Experience app or by phone. Disney Resort guests benefit from being able to book dining reservations for the duration of their stay—up to 10 days–180 days before their check-in date. To benefit from this, I found that the hotel reservation had to be linked to the Disney account I was booking reservations with, and my mistake was that I didn't book the hotel early enough to get the hotel reservation linked to the Disney account as this process took several days to complete.
2. Book the most popular reservations early
To secure popular dining reservations, it is worth planning ahead and knowing which park you plan to be in on what day and where you would like to eat when the time comes for making advanced dining reservations. Some of the reservations I realised I should have booked straight away are: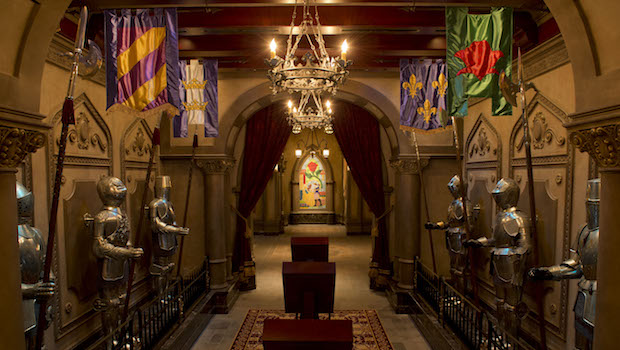 Be Our Guest in Magic Kingdom
Be Our Guest Restaurant
is designed as Beast's Castle, and the restaurant is split into three rooms–The Grand Ballroom, The Castle Gallery and The West Wing. It is often referred to as  the hottest reservation in the parks, with guests flocking to the restaurant to see the uniquely themed rooms. Breakfast and lunch are quick-service meals and guests can order the food online up to 30 days in advance, while dinner is a table-service meal. Looking back, I wish I'd booked an 8am breakfast here one day despite this not being a character meal, or tried to get a 5.30pm dinner before leaving the park in the evening.
(See picture of the restaurant above by David Roark, photographer)
'Ohana at Disney's Polynesian Village Resort
With rave reviews and entertainment like coconut races for kids during dinner service, 'Ohana at Disney's Polynesian Village Resort is one difficult dinner reservation to get. '
Ohana
is also a popular restaurant to book for attempting to experience fireworks while dining due to the view of Magic Kingdom, but I would've wanted to go for an early dinner that suited the kids because I think the setting and atmosphere would have made for a fun experience for the family. There's also a popular character breakfast at 'Ohana with Lilo, Stitch and Disney Friends.
California Grill
At Disney's Contemporary Resort, California Grill is the one to get for dinner with a view. The reason for us to include California Grill in our plans is not only the reviews I've read about the food, but also the fact we can hold onto our receipt from our early dinner and return to watch the Happily Ever After fireworks from the terrace where they also play the music that can be heard in Magic Kingdom. We will then see if we can take one or both children and make use of this opportunity, as we feel they're too young to be in the park at 9pm in the evening.
Character meals like
Cinderella's Royal Table
in Magic Kingdom, Akershus in Epcot, and
Tusker House
in Disney's Animal Kingdom (particularly 8am breakfast reservations at restaurants located in the parks), special dining packages like The Festival of Fantasy Dining Package, dinner events like Mickey's Backyard BBQ and other restaurants like Yak & Yeti in Animal Kingdom, Sci-Fi Dine-in Theatre and 50s Prime Time Cafe in Hollywood Studios, and The Boathouse and T-REX in Disney Springs are some of the many many other reservations that appear to be worth making early if they're on your list of places you want to dine.
3. Create reservation alerts
There are no restaurant reservation wait lists, so I've kept checking for changes regularly in case other guests were to cancel any reservations. I've now also set up free email reservation alerts with MouseDining as I wanted to try this function too. There's an option to get text message alerts from MouseDining, but customers with international numbers need to pay a fee for this. I've also read that trip planning tool website Touring Plans offers reservation alerts included in their annual subscription, and they seem to have several cool Walt Disney World planning features on offer.