Travel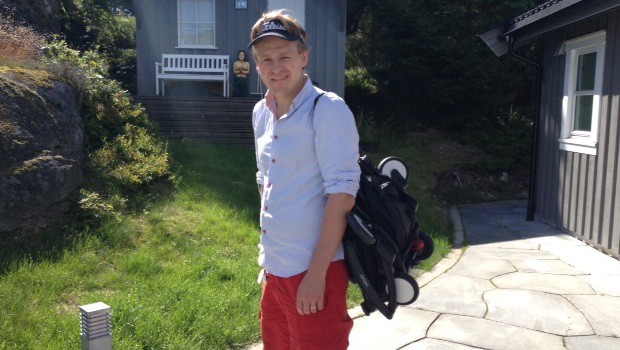 Published on August 13th, 2015 | 518 Views
0
3 top buys for travelling with baby
The travel mattress: SkyBaby
SkyBaby is a small and lightweight machine-washable travel mattress designed to make flying with baby easier and more comfortable for both parents and the little one. It is a small mattress with cushioning and wings that fold over baby, protecting baby from bumps and creating a comfortable sleeping environment when flying in a parent's lap. It comes rolled up into a little sleeve that can be clipped onto a changing bag, meaning it doesn't take up any valuable luggage space. After reviewing SkyBaby in 2012 and experiencing how brilliant it was for both me and my baby to have SkyBaby when flying, we decided to take the product to the Scandinavian market and we now have distribution rights for SkyBaby in the Nordics. I always recommend friends to buy SkyBaby, and it was the first thing I packed when we recently took Baby Boy abroad for the first time.
The baby carrier: BabyBjorn Miracle
When a friend was taking her three-year-old and six-month-old on a 40-day tour of Asia and Australia recently, we discussed travel essentials, and we both agreed that BabyBjorn Miracle would be the ideal baby carrier for her. I've received BabyBjorn Miracle to review now, and it is easy for a parent to put on, making it practical for using on the go, and it has different positions for baby, including a front-facing position. I think the front-facing position is great for sightseeing with a curious baby, and ideal when taking baby along to an attraction, such as a museum, aquarium or zoo. BabyBjorn Miracle also looks comfortable for young babies since it's not too wide between the legs.
The stroller: Babyzen Yoyo
Babyzen Yoyo is an incredibly compact stroller, which fits in the overhead compartment of an airplane and has a shoulder strap, making it easy to carry. The fact that it doesn't have to be checked in means there's less risk of problems with damage to the stroller when travelling, or the buggy simply not arriving at your final destination–both scenarios we've experienced in the past. The compact design also makes it ideal for restaurants and city breaks, and although I see ours purely as a travel stroller, I'm not surprised many London parents choose Babyzen Yoyo for everyday use too when baby is older.