Reviews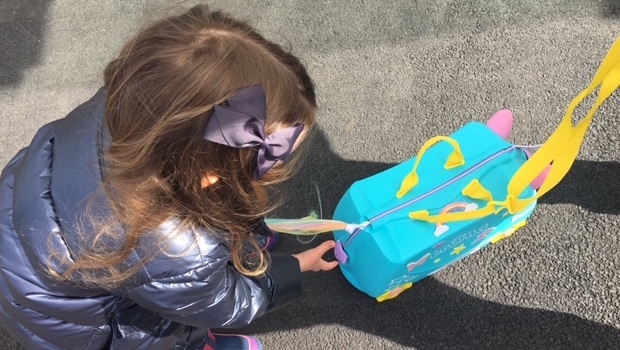 Published on April 17th, 2017 | 592 Views
0
Review: Una the Unicorn Trunki for making travelling fun and stress-free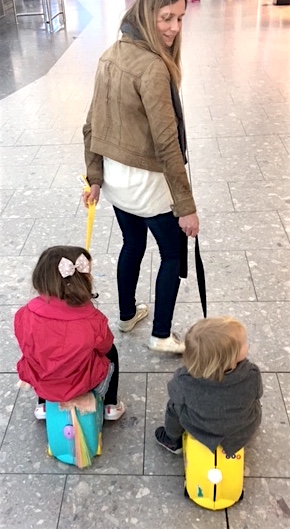 When we arrived at the check-in at Heathrow the other day I could hear the airport staff giggling. I was pulling one unicorn and one NYC taxi behind me and I had two very excited children sitting on them. 
We never travel without Trunki wheel suitcases now, and four-year-old Big Girl has been lucky to receive the brand new Una the Unicorn Trunki (£39.99) to review this year.
Big Girl looked super proud every time someone commented on the unicorn's details, such as the beautiful rainbow-coloured tail or the sparkly horn. She had customised the unicorn Trunki with the padded sparkly stickers that came with the suitcase, and I had helped attach the flat stick-on horn at the front. 
I think the unicorn, which is very on trend when it comes to the theme, takes the hand luggage size ride-on suitcase Trunki one step further by adding the fun extras like even cooler stickers and a furry tail. The tail doesn't affect the main style and function of the Trunki, and it can be attached to the hook also used for the strap. If we were to check the suitcase in, I would perhaps have removed the tail and packed it in the bag. 
Part of the joy of travelling with a Trunki, however, is sitting on it in the airport, and we think it's very practical for keeping the kids happy and getting to and from the gate.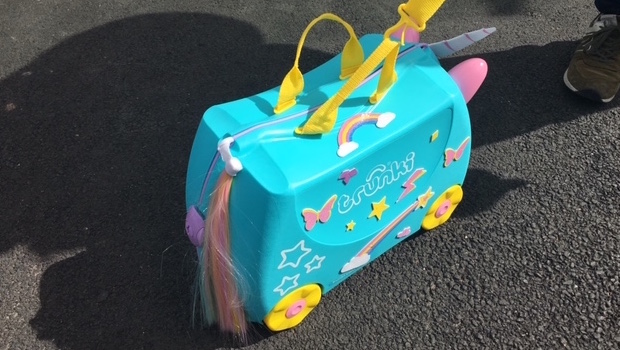 When travelling alone with two kids I also like that Big Girl can easily pull her own Trunki, and I can have Baby Boy sitting on his, which means I'm now able to travel without a buggy if I don't need it at the destination. 
I'm getting there!