Growing up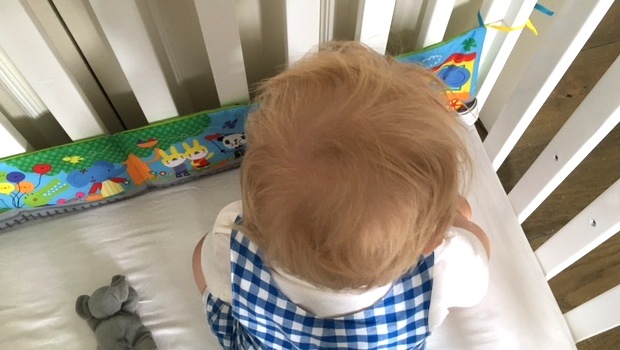 Published on July 27th, 2016 | 421 Views
0
Keeping baby happy in playpen with Usborne cot books
When Big Girl was a newborn I first sold a cot bed bumper we had received with her Bloom cot bed, but then six months later I was Googling baby bumpers non-stop. Argh.
What I wanted was not a cot bed bumper for the bed though. I just needed something to cover the sides of the large playpen that was suddenly a main feature in our living room, and I was worried my baby would bump into the sides when 'playing'.
When I received a sample of Baby's very first cot book: Train by Usborne (£9.99) this year I could instantly see that this would have been brilliant for solving my playpen issue of wanting something soft along the sides. The lightweight and colourful cloth book, which comes in a gift box making it a lovely present, has two sides with sweet illustrations and ties on each corner to attach to the sides of a cot bed or playpen. 
I think the soft book works well for covering the edges of a space where baby is awake and not only asleep, as it offers light entertainment and a bit of protection from sharp edges. It could be used next to a baby book with textures, creating a fun and colourful space for a little explorer.