♡ London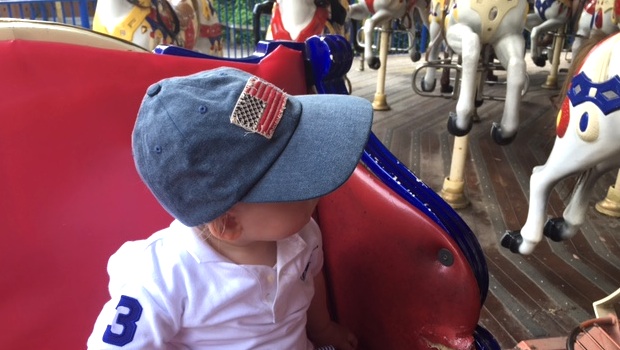 Published on July 22nd, 2016 | 397 Views
0
Visiting Chessington World of Adventures with young children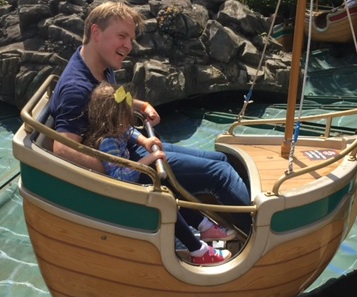 When we had relatives staying last week we left in the morning and I said we would probably be back home around lunchtime. At 4 I called to say we were finally on our way back to Fulham. There was a lot more to do at Chessington World of Adventures, which we'd been invited to visit, than I'd expected, and upon leaving I could see why some families with tonnes of energy would choose the 'bounce back offer' to return the following day for a heavily discounted price. 
It was years since we'd visited Chessington and last time we went we were four grown-ups, excited to go on the the cool Dragon's Fury roller coaster.
This time we had to ignore the most thrilling rides, and explore parts of the theme park designed for young families. We downloaded the Chessington app with live queue times for rides and decided to buy a Fast Track ticket package for £10 per person, which allowed us to use the Fast Track entrance on four rides suitable for children 0.9 metre or taller.
For FastTrack on all rides it is £70 per person, and it's also possible to buy Fast Track on individual rides, which makes sense for families who may only pick a few rides to try. 
Our 3 favourite rides were Seastorm, Flying Jumbos and Bubbleworks, the latter which is particularly fun in good weather as the best part of the ride is getting wet at the end.
I also think Scorpion Express is a good introduction to roller coasters for children, and I loved being able to take Big Girl, who's soon to turn four, on a roller coaster for the first time.
I wish I could have showed her a log flume ride too, but the minimum height restriction for Chessington's Dragon's Falls is 1.20 metre, so we have to come back next year for that. 
There were, however, not a shortage of things to do. Big Girl and Daddy T had started the day in the forest outside the park entrance, testing the junior tree top adventure to review at the new GoApe at Chessington. After the one-hour experience testing balancing skills and bravery, we spent around four hours in the actual park. In addition to the rides, we watched the Penguins of Madagascar Live show with singing and dancing life-sized penguins, an entertaining show Big Girl loved, and we took Baby Boy to see the zoo animals while Big Girl took an extra ride on Seastorm after continuously shouting 'again, again, again.'
She also insisted on seeing the fish she had spotted on the theme park map, so we finished our day at the SEA LIFE centre, which is practically a mini version of SEA LIFE London Aquarium with rock pools, a tunnel and a a variety of sea life, including stingrays, shark, lionfish and Dory and Nemo look alikes. 
After buying a cozy pink turtle called Petal and a cuddly seahorse for Big Girl and a cool Green Toys tug boat for Baby Boy in the SEA LIFE shop, we were ready to drag everyone out of the large theme park and zoo.
On the way out, I realised Baby Boy would probably have loved the Sea Dragons ride, and there were also large play areas we hadn't explored. 
The good news is that Chessington is within easy reach-only around 30 minutes to drive from Fulham- and it's not to be forgotten as it's a major family attraction worth visiting.
Individual tickets to Chessignton World of Adventures start from £27.60 per person when booked early online, and children under 3 go free