Travel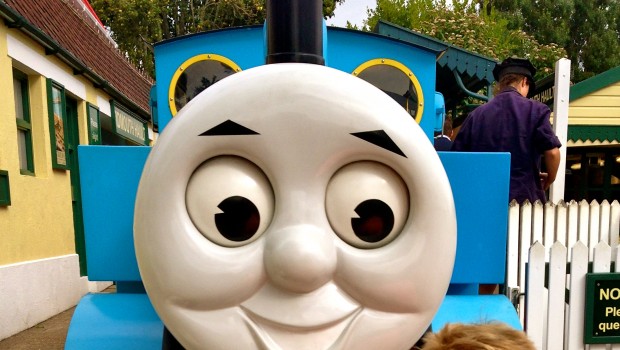 Published on September 21st, 2014 | 405 Views
2
Weekend fun: Day trip to Drusillas Park in East Sussex
'More Hello Kitty. More Thomas Train, Mummy'
It's been a week since we visited Drusillas Park in East Sussex, but one person in the family is still mentioning it on a daily basis. We'd been invited to visit Drusillas Park, and Baby Girl had been extremely excited about going on Thomas the Tank Engine and visiting Hello Kitty's Secret Garden, where there are tea cups and cute cars.
Although she's not been a huge fan of either of these characters in the past, she's seen them both before on party decorations or TV, and seeing the themed activities in the park were definite highlights for her.
It didn't matter that she'd had to sit in the car for 1 hour and 40 minutes. She was ready to run into Drusillas Park when we arrived, and she queued up for some of the Hello Kitty rides over and over again.We went on a Sunday in September, and the park was not too busy, so queues were short, and there was more than enough to do.
In fact, Drusillas is a zoo with a wide range of animals, but it's got so much more on offer than an ordinary zoo. And since we have access to some zoos near home, what really made Drusillas stand out for us were the character-themed rides, massive outdoor play areas and fun outdoor activities, such as Dino Dig where children could dig for stones in a large sandpit. Taking the family to Drusillas Park makes for a brilliant day trip from London, and it can be an incredible experience for young Hello Kitty and Thomas & Friends fans.
To make the most of your trip, plan it around event days when Hello Kitty or The Fat Controller from Thomas and Friends are visiting the park. Fun for little ones!
On Sunday 28 September Hello Kitty will be in her house at Drusillas Park