♡ London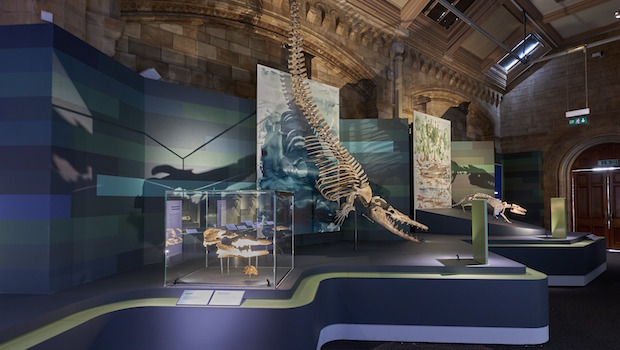 Published on July 17th, 2017 | 280 Views
0
Whales exhibition opens at Natural History Museum
The other Friday Big Girl and Big Boy and I were jumping around on an interactive floor, trying to catch prey like whales. It was not just any Friday morning. It was the press preview of Whales: Beneath the Surface, the new major family exhibition opening at Natural History Museum in London on 14 July.
The reason we were jumping around was that we had discovered the immersive echolocation experience–one of the must-see experiences for families visiting the new exhibition–and the children loved moving around on the interactive floor, listening out for sounds and showing us how some whales, dolphins and porpoises sense their prey using sound.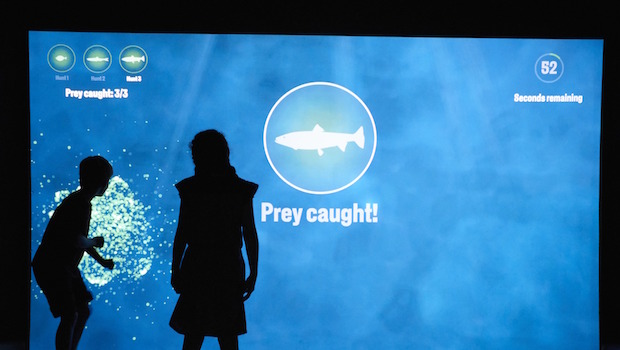 Although this was the highlight for us since it was fun and spot on for explaining the concept of echolocation to children, the exhibition in general struck me as being family-friendly since there were numerous interactive displays.
As soon as we walked into the exhibition, we got the feeling of being transported to an underwater world, as the ocean was projected onto the ceiling above. We explored the evolution of whales, and walked around the several full whale skeletons in the exhibition–some reminding the children of the displays from the dinosaur gallery at the museum.
We then moved on to the sections where we could explore whales, dolphins and porpoises' adaptation to the environment, and learn more about how they live. In addition to the immersive echolocation experience, we spent a long time looking at how beaked whales can dive down to more than 1,500 metres to feed. The way they are believed to dive down and rise back up is brilliantly illustrated in an easy-to-follow video display.
After exploring displays like these, I felt we walked away from the Whales exhibition having learnt several new key facts about whales. The interactive displays makes it easier to engage children in the topic, and when walking around we talked about some of the key concepts which I read up on on the signs.
An interactive and educational family exhibition!
Whales: Beneath the Surface is open at Natural History Museum in London until 28 February, and adult tickets are £11.50 when bought online, child tickets are £7.50 online and children under 4 years go free. The museum's blue whale skeleton has moved to Hintze Hall, making it one of the first things visitors see when entering the museum from the main entrance