Travel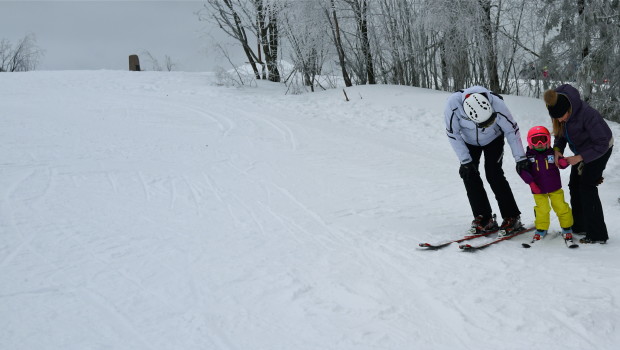 Published on February 20th, 2015 | 381 Views
0
What to pack for ski holiday with young children
As soon as we landed last Friday, we went straight to a sports shop known for its selection of ski gear, and picked out everything Baby Girl needed for her first ski experience. If you want to avoid a manic shopping outing like this when arriving at your destination, here's what to look for before a ski holiday with young children:
Ski gloves:
This was the only thing Grandpa P didn't have to buy for Baby Girl on arrival, as we had remembered to pack her pink Polarn O Pyret mittens. Padded, water-resistant mittens that keep little fingers warm are ideal for skiing.
Ski trousers and jacket:
It's no fun skiing if you feel cold, so it's worth investing in good ski outfits for little ones, ideally with adjustable straps. I love the Phenix outfit we bought for Baby Girl, which is size 0-4, and I hope she can wear it next year too. A two-piece suit makes it easy to take a quick break inside, as children can take jackets off and run around in ski trousers but avoid the trouble of having to take a whole snowsuit off.
Balaclava:
Some technical ski jackets come with a balaclava, such as my own ski jacket from Kjus, but in most cases it's best to get a thin balaclava to fit under the helmet. It's better to have a balaclava than a neck warmer and a separate hat, as it gets cold in between the two, particularly if it's snowing. The Kask merino wool balaclava we got for Baby Girl was perfect for skiing.
Helmet:
A good quality helmet was vital for us, and I love the stylish POCito helmets, which come with a safety vest, detachable light and helmet cover for easy travel.
Goggles:
Ski goggles can give added protection, and it's at least worth having goggles for days with adverse weather. Poc's Pocito range includes goggles that match the helmets, and Baby Girl was thrilled with her all pink head gear.
Ski socks:
A pair of wool socks, or sports socks is ideal for wearing in boots in cold weather. Baby Girl wore her hand-knitted wool socks when she was skiing, but for a longer holiday, I would have looked for fitted wool socks designed for wearing for hiking or skiing.
Wool sweater and underwear:
Wool is fantastic for wintery conditions, and brands like WoolLand offers wool thermal wear. It's best to have both tights or leggings and long-sleeved tops in wool. Baby Girl wore cotton leggings on top of her wool tights when skiing, and she also had a Petit Bateau long-sleeved wool and cotton top and a hand-knitted Sue Hill wool sweater. The Petit Bateau tops are quite thick, so I think they are good for skiing too. When packing girls leggings, watch out for bows, as these can easily be in the way when trying to put on ski boots, making ski boots more uncomfortable to wear.