♡ London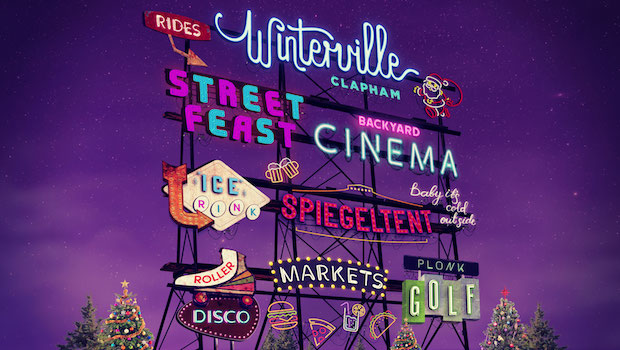 Published on November 30th, 2017 | 209 Views
0
Winterville opens on Clapham Common
Last Thursday I didn't follow our normal Thursday evening routine of an early dinner with the children at home. Instead I packed a bag with ice skates, wrapped us all up warm, and jumped in a taxi to Clapham Common with the children. We had been invited to preview Winterville on the day of the opening, and I was excited to see what was on offer at the alternative winter experience south of the river.
Winterville has many of the features we've come to expect from a festive venue, such as fairground rides, an ice rink, and food and Christmas market stalls.
The good news was that it was easy to get to–a short walk into the park from where we stopped on Rookery Road. We first tried the ice skating rink, where there are hourly sessions, but Big Boy was too young as the age limit was 5, so we swiftly moved on to the area with rides for young children.
There were around a dozen rides in a corner of the park that was spot on for us, and they had an opportunity to try everything from spinning cups to a little train. Other popular destinations at Winterville appeared to be the Backyard Cinema and Twisted Wheels Roller Disco.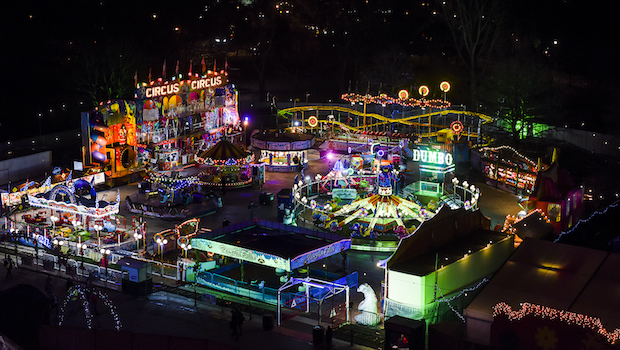 For the youngest visitors, however, the rides were the main attraction, as well as the £4 kids hot dogs we bought from Popdogs.
Going forward, families can also enjoy other children's entertainment at Winterville, including family rave events Big Fish Little Fish at 3pm on Sunday 10 December and 1pm on Sunday 31 December.
The stage adaptation of Michael Morpurgo's Mimi & The Mountain Dragon will also be playing at Winterville, and the show by Skewbald Theatre is a family Christmas production recommended for ages 3 and over.
In addition, there is an interactive Narnia-inspired family experience at Winterville called The World Beyond the Wardrobe, and on weekends from 8 December children can meet Father Christmas in Santa's Workshop at Winterville.
For us, it was enough with the rides and stalls on the Thursday evening, and we spent a good one and a half hour outside in the cold. My only regret for our festive early evening out was not putting on even more clothes, thermals and thicker gloves.
Until next time!
Winterville on Clapham Common is open until 1 January 2018. It is open from 2.45pm to 10pm Monday to Thursday, 2.45pm to 10.30pm on Fridays, 10.30am to 10.30pm on Saturdays and 10.30am to 10pm on Sundays.