Mummy-time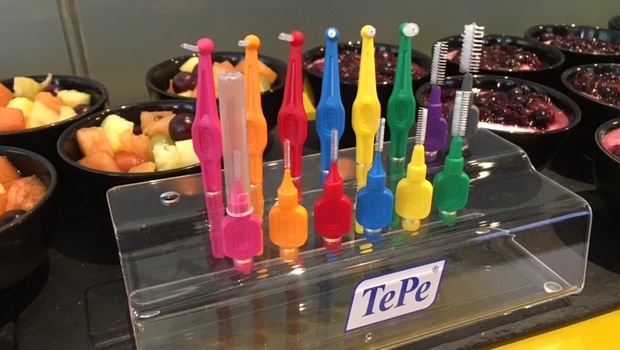 Published on September 27th, 2016 | 281 Views
0
Learning about caring for kids teeth with TePe
Yesterday Big Girl suggested that she wanted to become a dentist when she grows up.
She is clearly inspired by our family dentist, but she might also have gotten into the dental mode after seeing the little tooth accessories we came home with after attending a Smile Surgery breakfast with Swedish dental care brand TePe and A Place in the Sun-Home or Away TV presenter and mum Jasmine Harman.
At the event Baby Boy was crawling under the chair chasing a ball, and I was trying to focus on learning all about the importance of good oral care in childhood from the experts.
I still have many years of brushing teeth to look forward to, as the advice here is to assist under 7s with teeth-brushing. This is, however, not as long as in other countries like Sweden and Norway, where parents will brush their children's teeth until they are 11 or 12.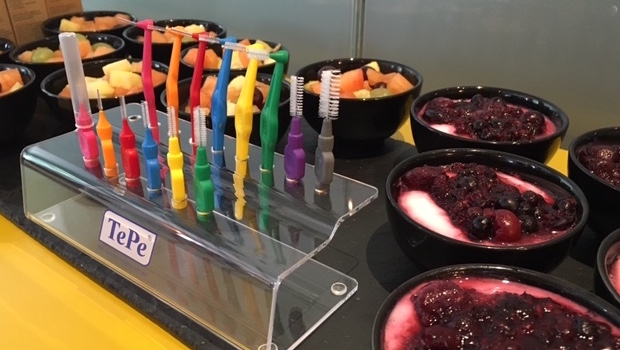 I agreed with what Jasmine Harman said about ensuring tooth-brushing is part of the daily routine. "When you have children you have to pick your battles, but tooth brushing for me is non-negotiable," she said.
We were also reminded to stick to manual toothbrushes and fluoride toothpaste. Elaine Tilling, clinical education manager for TePe, also advised us on how often we should change toothbrushes, and said: "Some children can get through a brush in a week as they will chew it. A rule of thumb is that if you turn the brush over and see the splayed filaments then it's time for change."
TePe has a wide range of oral health care products, including kids toothbrushes with extra soft filaments and small brush heads