Mummy-time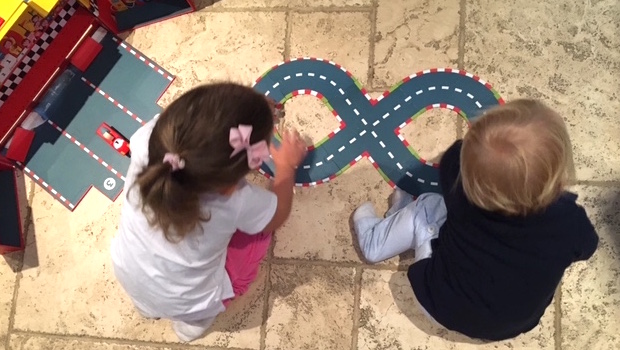 Published on September 29th, 2016 | 378 Views
0
Review: Finding quality wooden toys from The Wooden Toy Shack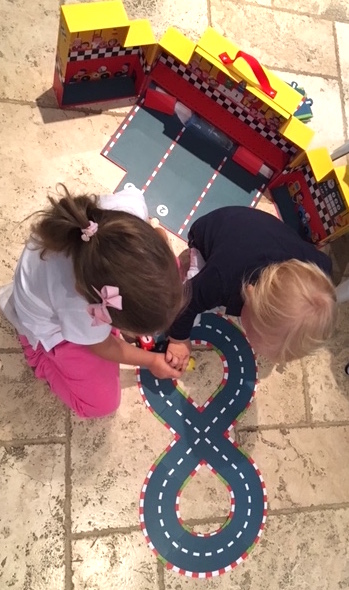 When we've had families with boys over in the past they've had to make do with three car toys–a Peppa Pig camper van, a pink Minnie Mouse car, and a red Sylvanian Families  car.
But last time we had little car enthusiasts visiting I was pretty pleased to pull out a full racing car set. There were not only solid wood racing cars to drive around, but also 21 double-sided track pieces that could be used to make 8 different shaped circuits. 
We had received the Janod Story Grand Prix Suitcase  to review from The Wooden Toy Shack, an online toy shop which stocks a large selection of wooden toys from brands like Janod, Le Toy Van, Tidlo, Pintoy, Hape and Orange Tree, and I picked the Story Grand Prix Suitcase from Janod (£34.95), as I liked the idea that it included everything we needed to start transforming our floors to an appropriate space for racing cars and it seemed like a brilliant gift set.
I wasn't very careful, however, when pulling out the cars from the box, and I later realised I'd ripped part of the toy in the process. The colourful cardboard box itself doubles as a pit area and grand stand, setting the scene for imaginative play.
The illustrated box is a nice addition to the set, and it also makes the track pieces and cars easy to store or bring along to a friend's house. 
The track pieces are practically like a jigsaw–flat and easy to put together–and I would have preferred to see these in wood to match the quality of the cars. Since the track is flat though it can be used for any toy car, which is useful despite the fact the three retro cars included are in my view the best part of the Janod set. There are flags to personalise these cars, and they appear to be good quality and easy to grasp for little hands.
For girls, The Wooden Toy Shack sells a similar style Janod carry case set with a princess theme, and there is also a safari-themed Janod story box. 
I've been impressed with the selection of toys on offer from The Wooden Toy Shack, and I particularly like that it's possible to filter searches by age. 
Ideal for buying presents!