Travel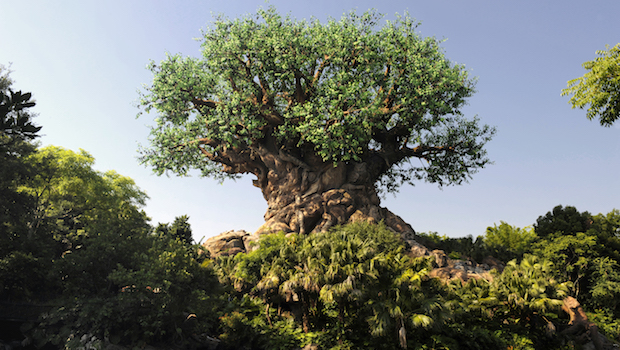 Published on January 18th, 2018 | 367 Views
0
3 ways to maximise time on a Walt Disney World family holiday
1. Disney Early Morning Magic
On select Tuesdays and Sundays Disney offers a Disney Early Morning Magic package with breakfast at Pinocchio Village Haus and early access to Peter Pan's Flight, Seven Dwarfs Mine Train and The Many Adventures of Winnie the Pooh. I've not been able to book this myself because it's not available on a day we will be in Magic Kingdom, but it's one I think I would have considered if we had visited the theme park on a day they offer Disney Early Morning Magic. After researching wait times in recent weeks I've noticed Peter Pan's Flight and Seven Dwarfs Mine Train often have among the longest waits in Fantasyland. Many families would probably consider using the complimentary FastPass reservations for these rides–at least the Seven Dwarfs Mine Train–and it would then mean FastPasses could perhaps be saved for other attractions. The price of Disney Early Morning Magic (7.45am to 10am) is $69 per adult and $59 per child plus tax, and guests would also need to purchase regular theme park admission for the day of the reservation.
2. Breakfast before park opening
To get an early start, we have booked breakfasts in the theme parks before the park opening because there are a number of character breakfast experiences that can be booked from 8am in the morning. There is a turnstile for guests with breakfast reservations at the park entrance and I like the idea of being able to walk up Main Street USA to Cinderella Castle in Magic Kingdom to take photos early before the crowds appear– and perhaps get a photo early of the Tree of Life in Disney's Animal Kingdom. We're expecting to spend around an hour on a character breakfast, so I've tried to get bookings as close to 8am as possible. In Magic Kingdom, guests are invited to walk down Main Street USA to the front of Cinderella Castle for the Let the Magic Begin opening ceremony five minutes before the rope drop, but an early reservation somewhere like Cinderella's Royal Table in Fantasyland should still be a good option for visitors aiming to get an early start to the day. In Disney's Animal Kingdom, Tusker House offers character breakfasts, and the restaurant is located in the Africa section of the park, where the Kilimanjaro Safaris attraction is based too.
3. Disney VIP Tours
To make the most of a completely different theme park trip several years back, Daddy T and I booked a VIP Tour to avoid long wait times. I've noticed Disney offers a range of different VIP Tours too, and although we're not booking that this time, I could see this being a good option for groups that don't have much time to spend in the parks. Disney VIP Tours can be booked up to 180 days in advance, and the Ultimate Classics VIP Tour takes guests on rides without height restrictions ($199 per person plus tax and valid park admission is also required and not included in the price) and lasts approximately four hours. There is also an option to book private VIP Tours, and these tours are priced by the hour and there is a minimum number of hours a guide can be booked for.
(Photo of Tree of Life above by Gene Duncan)