Travel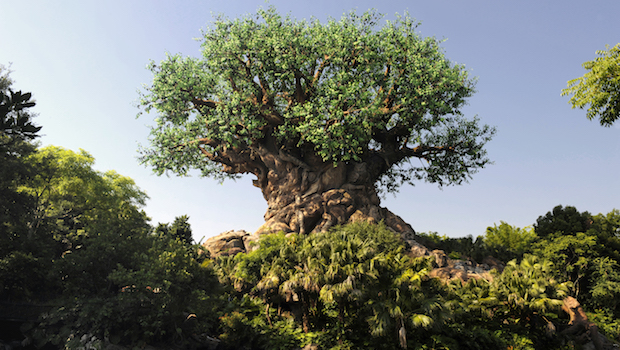 Published on February 4th, 2018 | 213 Views
0
5 tips for making Fast Pass+ Selections at Walt Disney World
The other day I had set aside an entire morning for holiday planning. I was ready for making FastPass+ selections in Walt Disney World.
The great thing about FastPass+ in Walt Disney World is that it is available to all ticketholders, and visitors can make up to three FastPass+ selections in advance. The booking system opens 60 days before check-in for Disney Resort guests, and Disney Resort guests can then book for their entire stay (up to 7 days). Guests who are not staying in a Disney Resort can book FastPass+ from 30 days before the day they're visiting a park.
After trying the 60-day booking window, here are my tips for families planning a trip to Walt Disney World in Florida:
1. Plan ahead
With some FastPass+ selections being in high demand – including Seven Dwarfs Mine Train in Magic Kingdom and Avatar Flight of Passage in Animal Kingdom – some will want to identify rides to book before the booking window opens. I love holiday planning, so I had prepared a list of rides and times I wanted to book, and I had tested the booking system by looking at availability for other days, so I could be quick when it opened. To identify the rides I wanted to book, I had used Birnbaum's Walt Disney World 2018 and Birnbaum's Walt Disney World for Kids 2018, and I had also watched YouTube videos about rides, particularly focusing on videos by TPM Vids and DFB. A lot of the preparations have been done together with the kids, so I knew what was important for all family members. I had also subscribed to TouringPlans.com for $14.95 for a year, and created personalised plans with the help of their tools. The system is designed to help users save on queuing time and advises on which rides to do at what times and what rides to try to book as a FastPass+ selection.
2. Remember the restrictions
Not all rides can be booked in advance, and the list of FastPass+ options is available on the park website. In Epcot, Disney's Hollywood Studios and Disney's Animal Kingdom the FastPass+ options are also divided into two groups, and guests can only make up to one selection from Group A rides. In Epcot, this means visitors choose between Frozen Ever After, Soarin and TestTrack, and for us it is Frozen Ever After that is the top priority in that park because of the age of our children. In Animal Kingdom, visitors choose between Flight of Passage and Na'vi River Journey, and for us it is Na'vi River Journey that is the first choice for the children.
3. Be ready
When a friend suggested she could pop by and collect something from us on the day our FastPass bookings opened, I had to say I was only available from 12.30. I spent the morning gearing up for the noon opening (7am New York time (be wary of time difference variations in March and October)), and we were counting down the last 30 seconds.
4. Rate your priorities
I quickly realised that it would have been useful to plan to do the rides we wanted to do the most on the last day of our stay since Disney Resort guests can make FastPass+ selections for their entire stay (up to 7 days). Looking back, I would have considered this when deciding on what parks to visit 180 days before our trip when I was making advanced dining reservations. Since the dining reservations were important to us, I was not intending on changing plans in terms of what park to go to when, but this would completely depend on holiday priorities. TouringPlans also has a crowd planner tool to help visitors identify which park to go to on the different dates they are visiting.
5. Be open to change
Although I felt I had it all planned out in my spreadsheet with times and rides we had decided to book, there were few times I didn't have to change when updating my sheet with the actual reservation times after making my selections. In Epcot, for example, the FastPass+ times between 1.30 and 4.30pm seemed to disappear quickly for rides I wanted to book, and in Magic Kingdom the most difficult ones on my list were Seven Dwarfs Mine Train and Enchanted Tales with Belle in Magic Kingdom. I couldn't get Enchanted Tales with Belle in the morning on Day 2 of our stay, but would have been able to book it for the afternoon that day. Some will want to book early times to benefit from the option to book an additional FastPass after the third FastPass booking has been used or the time has expired, while others will want to book FastPasses for specific times when queues are expected to be the longest. Overall, I'm now happy with my bookings, and when I went back in to modify a booking a couple of days later, I even managed to change one to the time I had originally wanted for the ride.
Happy times!