Growing up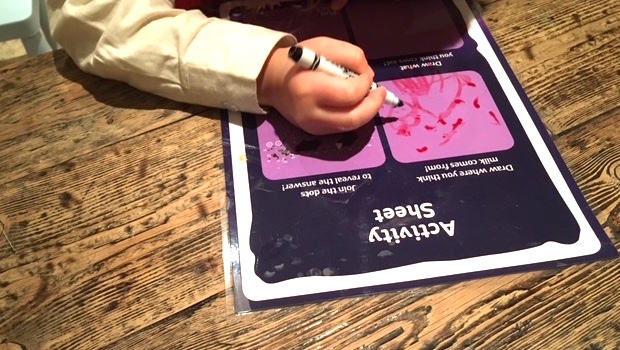 Published on December 28th, 2016 | 578 Views
0
Learning where milk comes from with Cadbury Dairy Milk Buttons
When I spotted water on the kitchen floor earlier today and the washing machine door leaking, I had to do one thing quickly –find something to keep two kids sitting still for a few seconds while I dealt with the emergency. The first thing I could think of was chocolate and it did the trick.
It took 18-month-old Baby Boy at least 15 minutes to study a piece of chocolate I'd given him, smudge it around in his hands and then sit on it.
It reminded me that he's still only discovering my favourite sweet, and he most definitely has no idea how chocolate is made. That is also the case for many older children, however, and according to recent research commissioned by Cadbury Dairy Milk Buttons 20% of five-year-olds think chocolate is made from eggs.
Cadbury Dairy Milk Buttons want to help parents teach children about food provenance and as part of the campaign they have collaborated with Giovanna Fletcher to put together a video teaching children where milk comes from.
I was eager to check if Big Girl knew the answer, and we received an activity pack where she could draw where it came from. I was thrilled when I spotted a very sweet cow in the right box, as according to the research, one in five children don't know the answer.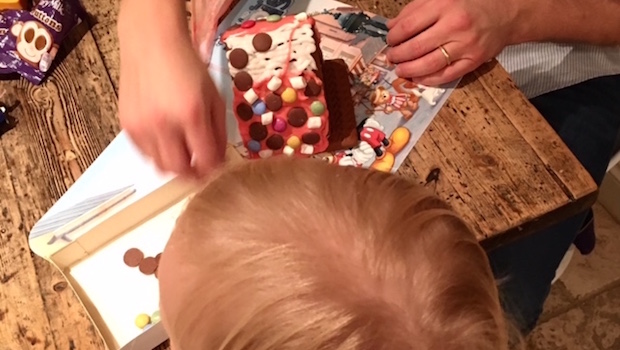 We also received Cadbury Dairy Milk Buttons, which can be used to mix with milk to make a sweet chocolate drink or eaten on their own. For this time of the year, the obvious choice for us was to use the Buttons for the most important Christmas decoration – the kids gingerbread houses.
Simple and tasty!