Growing up
Published on September 25th, 2017 | 818 Views
0
Celebrating new Num Noms series with light-up rings and nail polish maker
When we had friends over last weekend and I was setting the children's table, five-year-old Big Girl wanted to help out by adding light-up Num Noms. She had been to a Num Nom launch party earlier in the day, and was excitedly organising the new scented dessert-themed squishy Nums and glowing Noms she had received.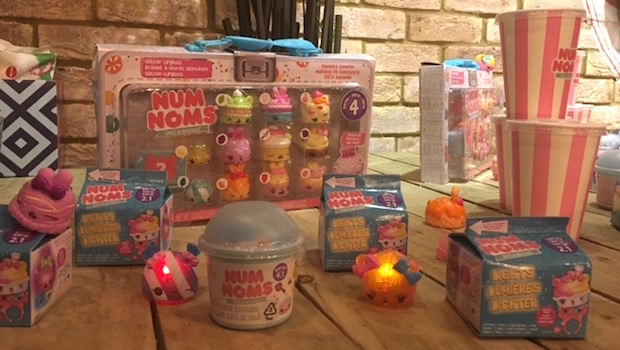 The Series 2 light-up Num Noms (£5)–a popular collectible toy–come in a mystery box with a scented Num, a light-up Nom ring base and a ring, making it possible for little girls to wear their light-up Num Nom combinations.
This was just one of the many girly excitements that had awaited Big Girl at the party. She also had a Num Nom painted on her face, and she got to try the new Num Noms Nail Polish Maker (£39.99). In fact, I'm now carrying around a dark blue, greeny coloured self-made Num Nom nail polish she took home from the party.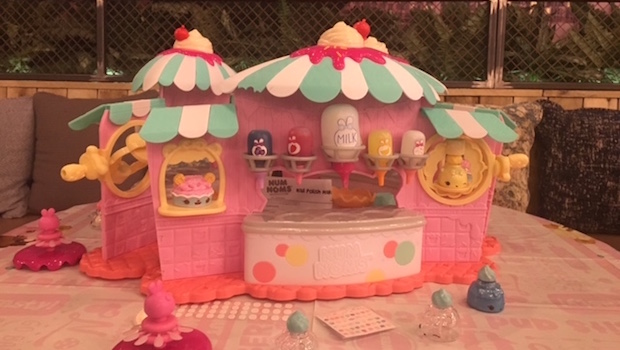 The Num Noms Nail Polish Maker turned out to be great fun, and the whole family got involved in mixing and stirring nail polish. It seemed like the type of toy that would be the envy of friends if Big Girl had had one in her room–but it seemed like it could potentially get pretty messy.
The Num Noms likability factor, however, was very evident at the event. These charming collectible toys continue to impress with varied scents and sweet themes, as well as fun and unique play sets that appeal to girls aged around 3 to 7.
A treat in every way!