♡ London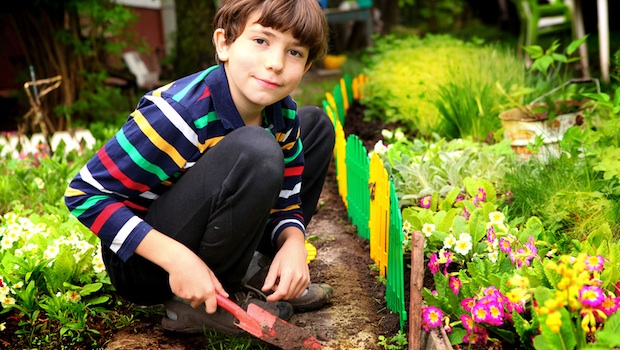 Published on May 26th, 2016 | 400 Views
0
Celebrate Chelsea Flower Show with kids in London
Young Gardeners Club with Capital Gardens
Gardening centres Capital Gardens runs a Young Gardeners Club with twice-monthly gardening events for budding gardeners, where children aged 5 to 10 can learn about planting and growing. Membership to the Young Gardeners Club is £35 a year, and the events, included in the membership, take place at all the group's gardening centres, with the next dates being 28 May, 11 June, 25 June and 16 July, and there's one in Wandsworth, Neals Nursery Garden Centre on Heathfield Road. I've not been yet, but I'm sure learning about different aspects of gardening in a secure environment for around two hours a time is something Big Girl would enjoy, as our artificial grass is perhaps not teaching her all she needs to know about nature.
Chelsea in Bloom
When driving down King's Road on Sunday, I loved seeing the first signs of Chelsea in Bloom, the annual floral art show where many shops and restaurants transform their shop windows and entrances with outstanding flower displays. Three-year-old Big Girl was excited to walk around some of the gorgeous displays last year, and if there's one thing I want to do with her this week, it's take her to the shops around Sloane Square to see some of the most impressive flower arrangements this year–and perhaps stop by the lucky sweet cart with free sweets for everyone who signs up to the database in the Kate Spade shop. Chelsea in Bloom is a wonderful event to enjoy for young and old at our doorstep and free to explore.
Chelsea Flower Show celebrations at Daylesford Organic Pimlico
Located a stone throw away from Chelsea Flower Show, Daylesford Organic on Pimlico Road is the ideal location to get a feel for the atmosphere in the area. On Saturday 28 May, the farmshop will welcome families to celebrate with face painting and balloons and enjoy their special Chelsea Flower Show menu. The farmshop is also adorned with blooms and there are flowers available to purchase from the market garden area.