Mummy-time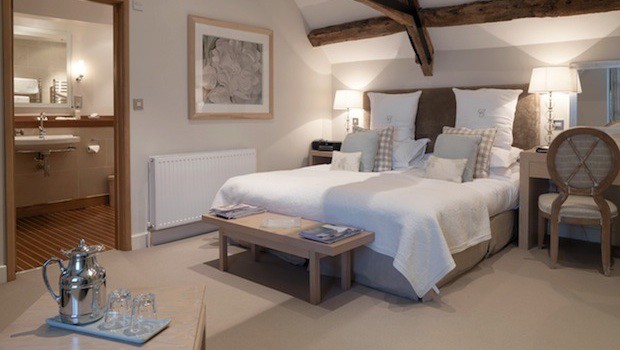 Published on December 23rd, 2014 | 438 Views
2
Christmas gift ideas for mums and dads
Baby Girl suggested Daddy T wanted a blue princess dress for Christmas, but I have a few other ideas for gifts for mums and dads:
SousVide Cooking machine
After becoming a MasterChef fan, Daddy T's top Christmas wish is a SousVide cooking machine–a water oven . I like his wish, as this present would really be a win-win for everyone. I can't wait to be served delicious dinners every weekend in 2015!
Mr & Mrs Smith gift vouchers
For travel-lovers, Mr & Mrs Smith gift vouchers and books make the perfect presents. We attended the Mr & Mrs Smith Awards in November, and we returned home with a long list of Mr & Mrs Smith boutique hotels we would love to visit, including Calcot Manor (see picture above) and Dormy House. Starting the new year with a weekend away can be a great way to recharge the batteries, and Mr & Mrs Smith offers e-vouchers, so they can even be bought in the last minute!
Photo shoot experience at Boggio Studios
Boggio offers a Home by Midnight Couture Portrait Experience for £1200 (total value of £1450), which is ideal for mums who need a bit of pampering. Boggio Studios' team of hair, makeup artists, photographers and retouchers are on hand to create the experience of a lifetime. The 3-hour experience includes up to 4 outfit changes, a private viewing consultation, as well as 5 beautifully retouched digital images, a desk frame and a bottle of prosecco.
Driveclub from PlayStation
If dad needs to relax on the sofa at times, the new Driveclub game from PlayStation (£49.99) might be a fun present. I had a chance to test it in the summer, and although I very seldom play TV games, I could see this bringing endless hours of entertainment to car-loving dads and older children.
Spa day at Mandarin Oriental
For my birthday, Daddy T gave me a Spa Day at Mandarin Oriental, which would have been a thoughtful and lovely present had he not simply mentioned it in a bi-sentence and actually written it in a card. Mandarin Oriental offers a range of luxurious spa packages, which make fantastic presents for mums.