Pregnancy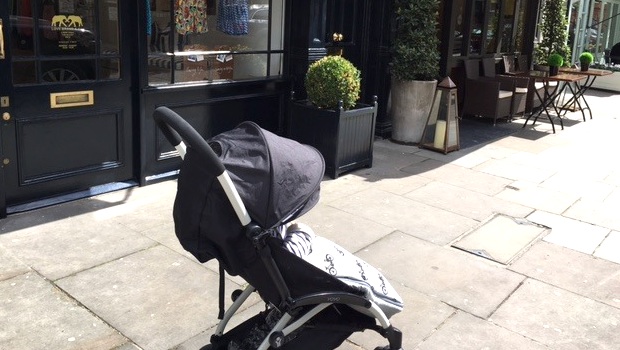 Published on May 22nd, 2016 | 882 Views
0
Review: Fundas bcn for upgrading baby equipment with chic prints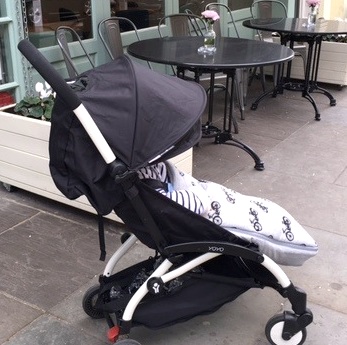 When I noticed Fundas bcn had more than 20K followers on Instagram I wasn't surprised. I'm just gutted I haven't come across the stylish Barcelona-based company before recently. The baby, child and mummy products from the uber chic company look super cool and can make anyone want to have a baby bouncer or high chair in the house.
They are the go-to providers of custom fit seat covers for strollers, car seats and high chairs from brands like BabyBjorn, Stokke, BeSafe, Cybex, Babyzen and many other well-known brands. In addition, the collection includes bed linen, clever bags and pouches in various sizes, cotton neck warmers for kids, breastfeeding pillow covers
On the website, choose 'Collections' to see the stylish prints and click on the print of choice to see products available in the series. For boys, I love the new season grey and black retro bike print, and I received a summer footmuff designed to fit our Babyzen YoYo to review in this print. The soft cotton footmuff has attracted attention when we've been around in Chelsea and Fulham in the last few weeks, with several mums asking me where it's from and praising the cool footmuff for being a good fit for the YoYo.
Baby Boy looks very comfy with his legs covered by the footmuff and it's ideal for London weather. Having the footmuff is much more practical than me carrying blankets everywhere, and it makes BabyBoy's stroller look very up-to-date.
I think the Fundas seat covers look brilliant for protecting car seats and strollers, or giving equipment bought second-hand or passed down from siblings a new and fresh look. It's also worth checking out some of the practical bags for nursery school and the reversible, cotton neck warmers, which look awesome for colder summer days.
A must-see for style-conscious London parents!