Reviews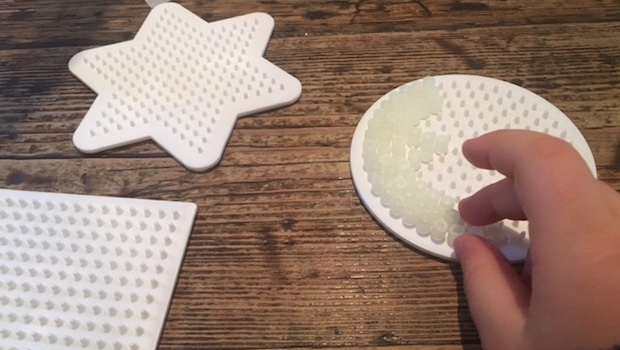 Published on October 30th, 2017 | 218 Views
0
Review: Making glow-in-the-dark Hama bead decorations
Over the summer we tend to get very into beads and pegboards. So into beads  and pegboards that we were picking up the beads from a 30,000 Hama bead bucket the children dropped on the floor twice last summer.
The mega buckets we buy for surviving weeks in potential bad weather are the type of beads I remember from my own childhood. But what I've discovered now is that there is more to choose from. That's why I was excited to receive some unique Hama kits to try last week, including a 3D Hama bead kit and glow in the dark kits.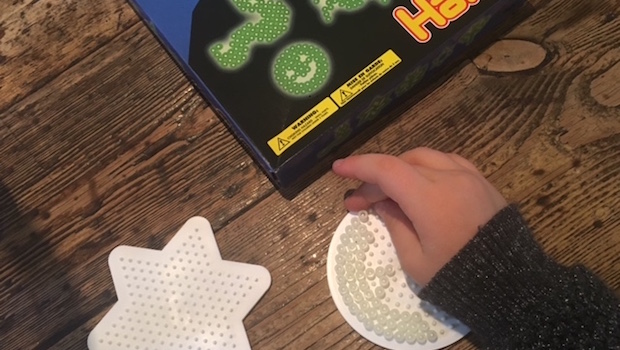 It appears that there is so much more to the traditional Hama beads now. There are 3D Hama beads gift kits, allowing children to build figures ranging from insects to birds, and glow in the dark Hama beads, which can be used to make fun room decorations.
I particularly like the glow in the dark beads, as they are perfect for this time of year when it gets darker earlier. I remember having glow-in-the-dark stick on stars in my own room growing up, and I like the idea of letting children make their own glow-in-the-dark decorations, such as moons or stars or even smiley faces.
In fact, I've realised we should not just be taking out Hama beads for summer. With our new sets, we'll be busy on autumn weekends too!
Hama beads are picture beads that children can place on pegboards to make pictures. For the beads to stick together, grown ups can iron them using ironing paper and then peel them off the pegboards.