Reviews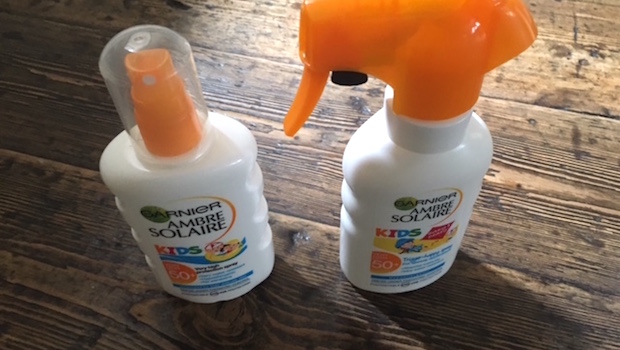 Published on August 12th, 2017 | 386 Views
0
Review: Keeping kids safe in the sun with Garnier Ambre Solaire
After two weeks in Norway there have been few days I've felt I've needed sun tan lotion, but today I woke up and wanted to head to the supermarket at 8am.
Daddy T didn't love my suggestion at first. He didn't quite see why we had to bring two kids on a supermarket excursion first thing in the morning.
But the sun was streaming through the windows and we had discovered we didn't have sun tan lotion where we were staying.
I had received samples of Garnier Ambre Solaria sun tan products to try before leaving London, and was thrilled when I spotted the same one in the local supermarket today. Garnier Ambre Solaire has a range of sun tan products designed for children and babies, including products with a sand-repellent action and ones that can be applied on wet skin.
The one I chose today was the very water resistant Ambre Solaire Wet Skin Lotion. I like this product because it feels silky smooth, so it is a good one for the whole family to protect against the harmful effects of UVA, UVB and long UVA rays. For beach holidays when the children are in the water more often than not, it is also practical that it can be applied on wet skin
The Ambre Solaire Wet Skin Lotion doesn't leave white marks, and it is not as rich as some other children's sun tan products. It is hypoallergenic and free from colourants and perfume.
This morning it seemed like a great buy!