Mummy-time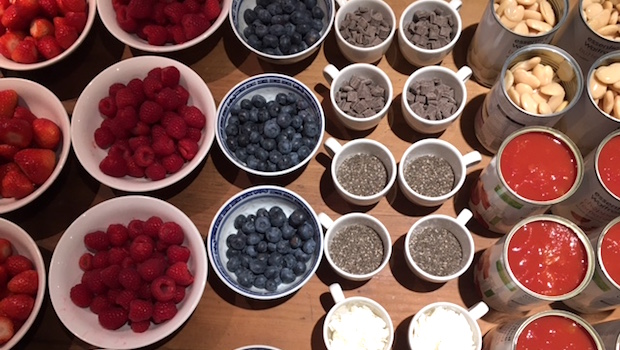 Published on October 5th, 2017 | 565 Views
0
Learning to cook healthy breakfasts with Sally Bee and Very Lazy
When I was invited to cook with Sally Bee and Very Lazy at Food at 52 Cookery School, I felt the timing couldn't have been better. I had found myself in numerous mummy discussions about top breakfast dishes, and I wanted to learn more about the topic. In fact, it was one of the things I had told Daddy T I really felt I needed to read up on. I mainly stick to the bread-heavy diet I had when growing up, and I felt I didn't know enough about even adding things like ginger or lemongrass to breakfast dishes.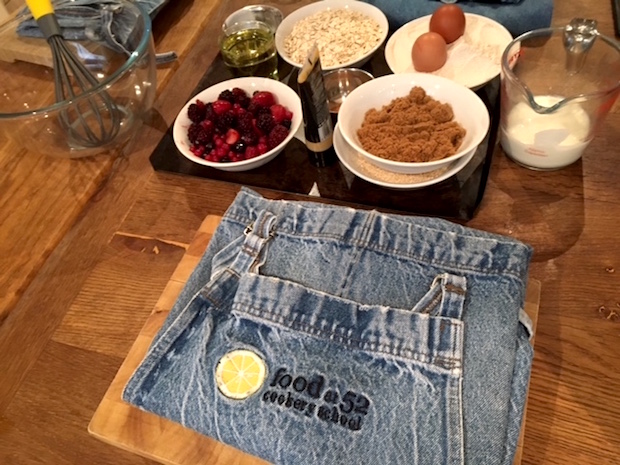 But after a morning with Sally Bee I came home super inspired. I went online to add ingredients for a crunchy, hazelnut, apple and berry ginger cake to my grocery shopping, and I was eager to serve the children a ruby red smoothie bowl in the morning.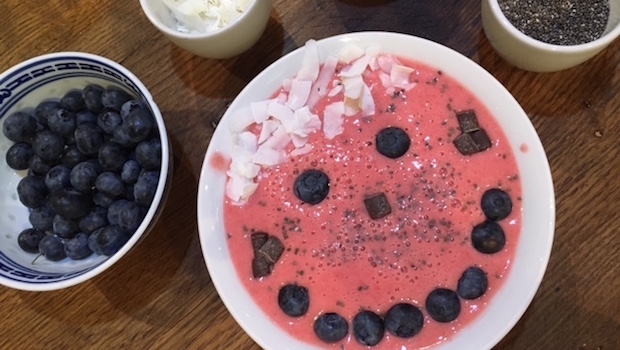 Sally had shared some tips on healthy breakfasting and using the Very Lazy range of products, which includes Very Lazy ginger paste, lemongrass paste, chilli paste and garlic paste, as well as pre-chopped garlic, ginger and chilli. Once open the tubes with paste can be stored in the fridge and used within four weeks, and I felt the long shelf life made it a great product for adding to a breakfast dish that needs to be quick to prepare.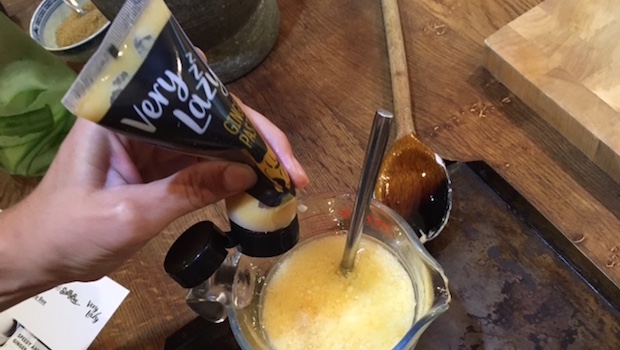 With frozen berries, a bit of lemongrass, and natural yoghurt–and perhaps some chia seeds, coconut flakes and fresh berries to add as decoration–I could easily prepare a nutritious and beautiful addition to the morning breakfast table.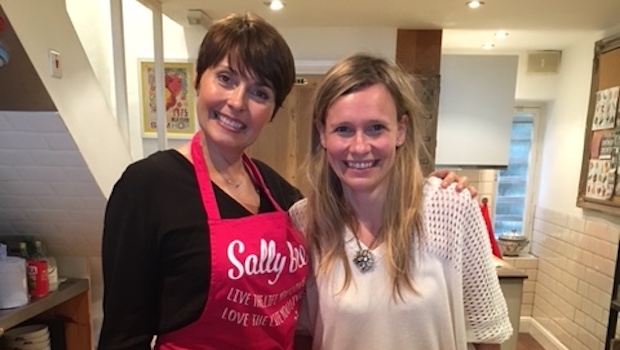 On weekends, I might even go the extra mile and do a cake with a dash of ginger. After tasting the crunchy, hazelnut, apple and berry ginger cake a friend and I made at the cooking course, Big Girl said: "Mummy, you're actually quite a good cook."
Wow, I should do this more often!
A recipe by Sally Bee, in partnership with Very Lazy:
Crunchy Hazelnut, Apple and Berry Ginger Cake
Serves: Makes 24 pieces
Total cook time: 40-50 mins
Just completely yummy, scrummy and delicious! (and simple too)
Ingredients:
275g self raising wholemeal flour
175g rolled oats
65g oat bran
125g soft brown sugar
1tsp cinnamon
2 tsp Very Lazy ginger
2 tsp baking powder
150ml light olive oil
175ml low-fat plain yogurt
2 medium eggs
2 medium apples, skin on, cored and finely diced
275g frozen berries
60g hazelnuts, chopped
2 tbsp demerara sugar
Method:
Preheat the oven to 180ºC/fan 160°C/gas 4.
Line a 20cm x 30cm baking tin with baking paper.
To start, combine all the dry ingredients in a bowl. Then in a separate bowl, whisk together the oil, yogurt, Very Lazy ginger and eggs, then add to the dry ingredients and mix well.
Press half the mixture into the base of the prepared tin. Sprinkle with the apples and berries, then spoon over the remaining mix and spread evenly.
Top with the chopped hazelnuts and demerara sugar and bake for 30–40 min, until golden.
Leave to cool in the tin before turning out and cutting into 24 pieces.