Mummy-time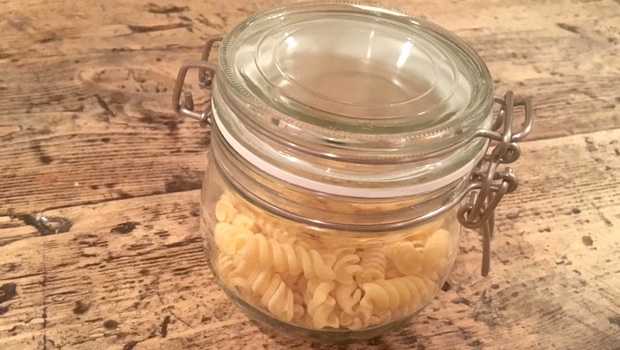 Published on March 23rd, 2016 | 397 Views
0
Learning new parenting skills for bringing out the best in boys
'Can he have a pasta for sharing?'
Three-year-old Big Girl is thrilled with the latest addition to our kitchen table. We now have a jar with dried fusili pasta, and it is quickly filling up, as Baby Boy and Big Girl get a new pasta in the jar every time they do something to deserve positive feedback. It's the latest parenting technique I've introduced for promoting good behaviour, and it was just one of several clever tips I picked up at the The Parent Practice workshop I'd been invited to on Bringing Out The Best in Boys
London's parenting course provider The Parent Practice runs a variety of workshops in Chelsea and Battersea, and after attending a couple of the workshops, I think they're exactly what I need to be reminded of positive parenting skills and learn some new techniques to try. 
Since we have a daughter and a son, I've wanted to find out more about key differences between boys and girls. In the two and a half hour session on Bringing out the Best in Boys, the course leader gave us a quick overview of characteristics that often fit boys and discussed ways we could make the most of these. 
The course was relevant for parents with boys of different ages, and although Baby Boy is only nine months old, it was still useful to learn about parenting boys now to be prepared for what's yet to come. I've already started noticing some of the typically boyish characteristics like his humour and brilliant laugh, and I've now also got a plan for how to tackle upcoming challenges.
Empowered with more knowledge, I'm ready to ensure we find ways Baby Boy can run off steam and test his physical skills at home with rough play, as well as adopt learning techniques that might never have worked for me but could be spot on for him.
I've also got a better understanding of how we can help ensure he can build friendships and feel confident at school, and focus on emotional coaching as he grows older.
Some points covered may have been repetition for parents who've read books on raising boys, but I think it's always beneficial to be reminded of what it means to be a good parent and hear different suggestions for practical ways to apply the knowledge on positive parenting.
I've not read any parenting books specific to raising boys yet and I really enjoy going to short courses to learn new skills in a live environment, so this workshop was fantastic for giving me some ideas for what we need to keep in mind as Baby Boy grows up and we continue striving to be the best possible parents to him and Big Girl. Informative and useful!
The Parent Practice workshop Bringing out the Best in Boys is £60 per person or £100 for a couple, and parents can register interest online. The new parenting book Real Parenting for Real Kids by Melissa Hood, co-founder of The Parent Practice, is available to preorder now