♡ London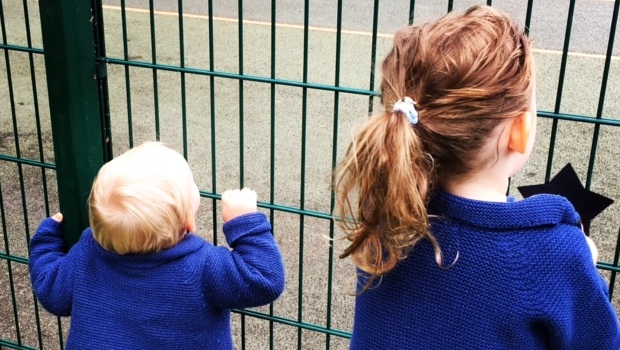 Published on June 16th, 2017 | 592 Views
1
A guide to London kids summer holiday clubs 2017
Art Barn
Art Barn in Chelsea is running summer holiday workshops at Pooh Corner Kindergarten and St Stephens Church in South Kensington for children aged three to nine between 18 July and 6 September. The creative morning workshops (£35 per child) are based around a different theme every day, and in addition to completing a project to take home, there will be storytelling, drama and games.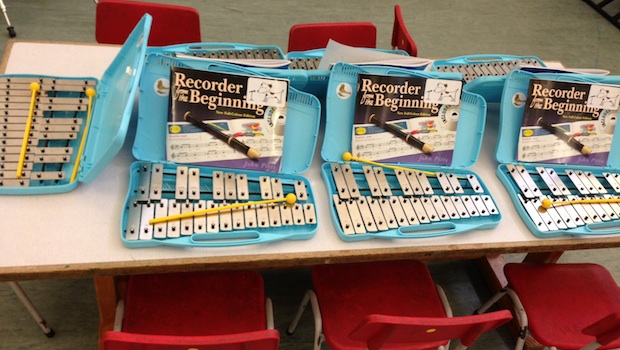 Chelsea Quavers
From 17 to 21 July Chelsea Quavers is hosting summer workshops for children aged four to 12 years. During the workshops, camp-goers can learn how to play a plethora, participate in musical activities and games and learn to read and write music using the Chelsea Quavers Music Puzzles. The workshops will take place at The Hall of Remembrance in Flood Street in Chelsea, and there are morning sessions from 9am to 1pm for four-year-olds (£75 per day), and full day sessions from 9am to 4pm for older children (£95 per day).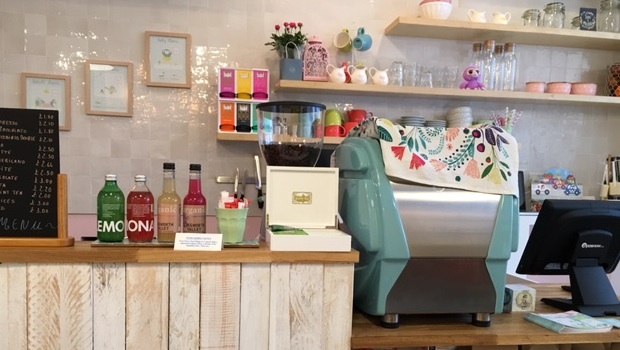 Cuckoo Hibou
Boutique, cafe and kids workshop venue Cuckoo Hibou in Parsons Green is running summer camps for children aged three to six years. On 18, 19 and 20 July and 25, 26, 27 July there will be a Petite Performers Camp from 9.30 am to 2.00 pm on each day, and the sessions are £50 per child per day or £120 for three days. There will also be an Alice in Wonderland themed drama and craft camp at Cuckoo Hibou from 7 to 11 August from 9.30am to 12.30pm each day, and this camp is £45 a day or £215 for a week.
First Hand Experiences
For outdoors-themed holiday camps, First Hand Experiences takes children on nature-inspired adventures, offering a packed day camp programme in Fulham for children aged three to 11 and sleep away camps in Kent for children aged seven to 14 years. The day camps are split into a Palace Pioneers Programme for children aged three to five and a Wild Explorers programme for children aged six to 11. In terms of Palace Pioneers, three and four-year olds can do half days (£125 for a five-day week) and five-year-olds can do full days (£300 for a five-day week). The camp day can include forest school activities in a designated woodland area, gardening, nature-based arts and crafts, making lunch and snacks and more. Wild Explorers also use the Fulham-base where there are nature-inspired activities, but this camp also includes field trips to London's green spaces (£300 for a five-day week).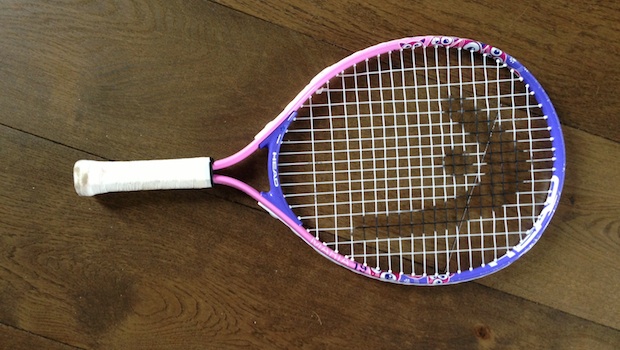 Henry Lamb Tennis
Tennis school Henry Lamb Tennis is running holiday camps at Kensington Prep School in Fulham, Newton Prep in Battersea and Putney High in Putney between 10 July and 1 September. There are Mini Red camps for children aged between four and a half years and eight years, and Orange camps for children aged between eight and twelve. Some of the July camps can only be booked for a week, while the August camps can all be booked on a session by session basis. Henry Lamb is now also taking bookings for its week-long residential summer tennis camp on the Jurassic Coast for children aged eight to 13 years.
Kensington Ballet
For children aged three and a half to five and a half years, The Kensington Ballet School offers one-week summer schools in Kensington with three-hour long workshops from 9am to noon in the weeks commencing on 24 July and 21 August. The programme will include ballet, drama, make-up, costumes and mime, and the venue has a secluded garden, where children can enjoy their mid-morning break. Parents are welcome to drop in during the sessions, and they will also have the opportunity to see what the children have learnt in a show at the end of the week.

Kite Studios
Charming Sheperd's Bush art studio Kite Studios is hosting summer workshops for children aged four to 13 on weekdays from 17 July to 1 September (excluding 21-25 August). There are one and a half-hour sessions for four to eight-year-olds from 10am to 11.30am every day (£15 per session), while eight to 13-year-olds can do half-days from noon to 3pm (£30 per session). There's a new theme every day, and the schedule includes clay modelling, printmaking, tie-dying t-shirts, puppet making and much more.
Little House of Science
Children's science class provider Little House of Science is hosting three-day holiday workshops for children aged four to 11 in South Kensington between Tuesday 18 July and Thursday 31 August. The three-day camps focus on different themes every week–human anatomy, chemistry, engineering and more–and run from 10am to 3pm every day (£168 per child for three days).
Mini Engineers
For LEGO holiday camps, check out Mini Engineers, which is hosting aerospace-themed, superheroes-themed and emergency services-themed LEGO building summer camps for children aged five to 11. There are also two-day Minecraft-themed camps, where children aged six to 11 can create Minecraft landscapes, and a three-day space-themed camp, where children aged eight to 11 will work in groups and use stop motion software to create an animated video. Mini Engineers camps are held in Chelsea, South Kensington, Battersea, Wimbledon and St John's Wood on different dates between 13 July and 25 August.
Miss Sophie's Holiday Club
Miss Sophie's Holiday Club, a London based holiday club provider run by a local primary school teacher, offers a unique programme of London excursions for children aged 4 to 11. Miss Sophie and her staff meet the children at Chelsea Old Town Hall at 9.30am in the morning of an outing and take the group on a trip to a London attraction, incorporating literacy, art, history and science. There are up to 12 children in the group and all staff are teachers or teaching assistants. The summer holiday programme includes trips to Hampton Court Palace, the Cutty Sark, Royal Academy of Arts, Kew Gardens, the Institute of Imagination, British Museum and more.
Mother Nature Science
Mother Nature Science runs science activity holiday camps for children aged five to 12 from 10 July to 25 August. There are four different 5-day programmes (£245 for one week per child) running during the seven weeks, and each week children will be doing hands on experiments and have things to take home. Sessions start from 9am to 3.30pm, and Mother Nature Science has camps across London, including at schools in Hammersmith, Richmond and Kingston.
Perform
Perform, which offers drama and dance classes, is hosting three-day and five-day holiday camps for children aged four to seven and children aged seven to 12 in many locations around London, including five-day courses in Chelsea in the weeks commencing on 24 July, 7 August and 21 August for the younger age group. The theme is Beauty and The Beast for four to seven year olds and Zak and Zara's Cyberspace Adventure for the older children. The holiday courses include a performance for family and friends on the final day.
Playball
Multi-sports programme Playball is running holiday camps in Battersea Park and at Oak Lodge School with treasure hunts, Playball games and skills ,water slides, water balloons, slip and slides and much more. The camps are designed for children aged three to eight and will run on weekdays from 24 July to 4 August and 21 August to 1 September. Playball holiday camps start at 10am in the morning and finish at 1pm and the price is £30 per child per session.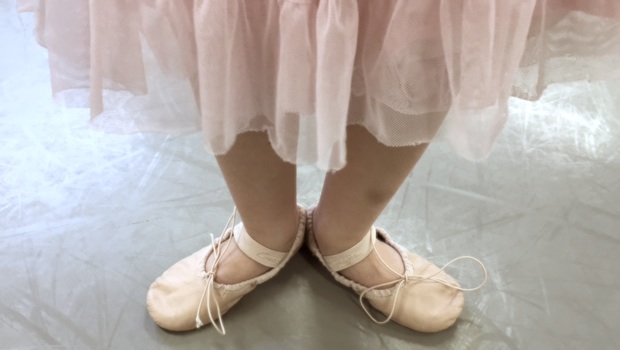 Rose Theatre
Rose Theatre in Kingston runs summer schools from 22 July to 2 September. The programme includes three-day introductory performance courses (£140 per child) for children aged seven to 12, and this course will be held three times during the summer holidays, allowing children to learn new skills and boost self-confidence. For children aged 10 to 19 there are week-long intensive performance courses (£200 per child) that end with with a full, costumed production with each cast working on a script and learning techniques with top-level directors, friendly assistants and stage management.
Royal Academy of Dance
Royal Academy of Dance is hosting one-week long children's summer classes for children aged four to five and six to seven years. The classes, which end with a presentation with props and make-up for parents and guardians on the Friday, will be held in the weeks commencing on 24 July and 31 July in the RAD Headquarters on Battersea Square. The younger children's classes run from 9.30-11.15am from Monday to Thursday and the older children's classes run from 11.30am-1.15pm from Monday to Thursday, while the Friday sessions are from 9.30-1.30 for everyone to allow for rehearsals and presentation. The course fee is £102 for one week.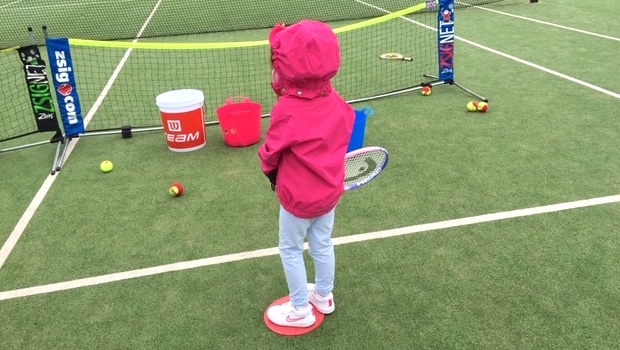 Teddy Tennis
Children's tennis programme Teddy Tennis is hosting Summer Tennis Camps, and in South West London there are camps in Wimbledon Park, Cottenham Park and Canbury Gardens in Kingston for children aged two to five. There are 45-minute sessions for two to three-year olds at 9am every morning on camp days–Monday to Friday 24 July to 25 August (£10 per lesson). Children aged three to five can do two-hour Teddy Tennis camp sessions from 10am to noon every day (£20 per session).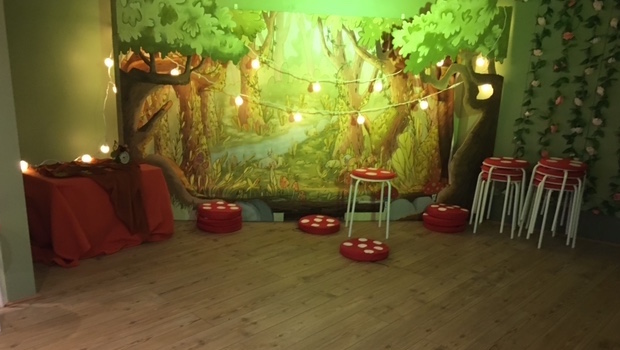 The Fairy Treehouse
Battersea fairy shop and workshop venue The Fairy Treehouse is running a number of magical summer workshops with some led by a costumed character–Fairy Blossom, Princess Rosie or Mermaid Waterlily. The workshops last up to one and a half hour and are designed for children aged three to eight. There's a Summer Fairies Workshop on 27 July (£20 per ticket); Fairies and Unicorns Workshop on 2 August (£20 per ticket); Fairy & Elf Garden Workshop on 8 August (£11 per ticket, 5 years and over); and The Fairy and Mermaid Summer Ball on 13 August (£25 per ticket).
The Little Foxes Club
Children's sports coaching company The Little Foxes Club is running summer camps from 7 July to 1 September in a number of parks around London. The sessions can be booked separately or on a weekly basis, and in Holland Park there are football, rugby and multi-sports classes for children aged 18 months and over. In South Park in Fulham the camp programme starts from 24 July, including football camps and multi-sports activities for children of different ages. The sessions for the very youngest are one-hour long and cost £10 per session when booked separately, while the older children can do two- and three-hour long sessions.
The Little Gym
The Little Gym Wandsworth and Fulham is running gymnastics summer holiday camps for children aged three to eight and six to 12 from 24 July to 3 September. Parents can drop off their children for the three-hour long themed-sessions from 9.30-12.30 or 14.00-17.00, depending on age and day of the week. The price per camp session is £38 for members of The Little Gym and £45 for non-members, and The Little Gym offers six sessions for the price of five. There are also parent-child classes for toddlers at The Little Gym over the summer holiday.
Yellowbird Education
London school specialists Yellowbird Education are running creative writing and intensive handwriting holiday workshops in Fulham between 18 July to 1 September. There are four-and five-day creative writing workshops for children aged six to 12 years held at Parsons Green Prep School (from £349 per child). In addition, Yellowbird Education has joined up with Magic Link to bring their special cursive handwriting course to Fulham for children aged six and over, and the five-day intensive handwriting courses will be held at the Yellowbird Education Office off Fulham Road (£499 per child).