Mummy-time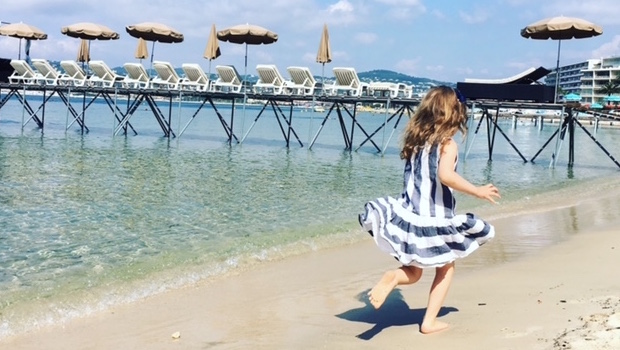 Published on August 15th, 2017 | 383 Views
0
Making the most of family holiday photos
A few years ago I remember sitting on my computer on long summer evenings making a start on the annual family photo books. I was super organised and spent hours and hours on these projects between July and December, getting them ready as Christmas presents for family.
But with two kids in tow life has changed. I take more photos than ever before, and I struggle to find the time to look through all of them. That's why I also wanted to take the opportunity to collaborate with long-haul travel operator Destination2.co.uk on their Creating and Catching Memories While Travelling campaign.
I've received a notonthehighstreet.com voucher to help store our summer travel memories, and I've just realised that it might be worth doing something fun with photos while I wait for my more ambitious photo book projects to be completed. There are little sweet gifts like personalised photo pocket mirrors or even photo print flip flops that could make sweet memories for young and old.
My main goal is, however, to create photo books for ourselves, grand parents and great grandparents to look back at where we've been and what we've done in the year that's passed. Making these books that help us remember all the happy times could have been easy peasy if I'd known exactly which photos to use, but it takes me forever to go through and select the best photos. I'm not good enough at deleting photos after taking holiday snaps or storing the best ones in folders, which would have made the project more straightforward.
It turns out a lot of us don't do much with our holiday photos though. After seeing results of a survey by Destinations2.co.uk I realised I'm not the only one missing some hard copies. Only 12.5% of holidaymakers make the effort to get photos printed.
But I just really want to be one of those!
(In the picture above Big Girl is wearing a dress received to review from personal children's shopping service ShortStitch)