Fashion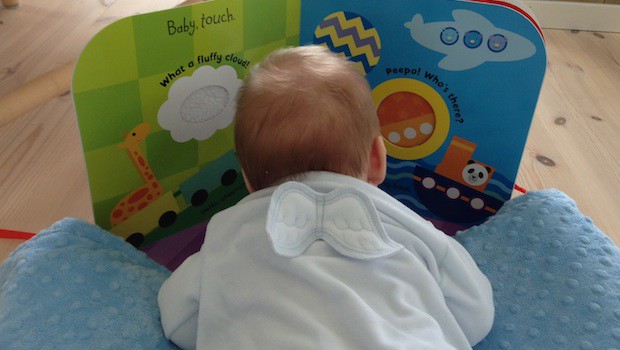 Published on August 22nd, 2015 | 431 Views
0
Why Marie-Chantal angel wing onesies make adorable baby gifts for mini Londoners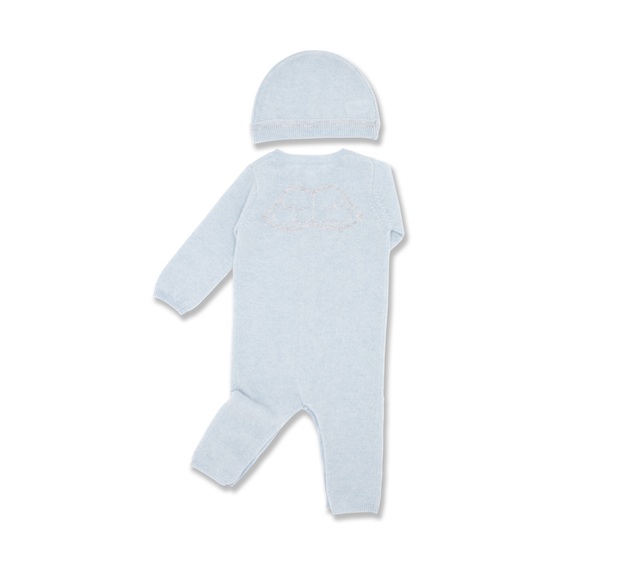 'My baby is so cute'
Baby Girl is Baby Boy's biggest fan. She is often leaning over him, commenting on what he looks like and complimenting her baby. With strong opinons on fashion and style, she does of course also notice what he wears, and it's no denying that her baby looks particularly good in angel wing designs.
I've bought angel wing sleepsuits from Marie-Chantal as newborn baby gifts in the past, and before I had children myself and first came across the angel wing collection, I couldn't wait to start shopping for a future arrival. They're simply too cute – and they make wonderful gifts for mini-Londoners.
I was thrilled when Baby Boy received a velour angel wing onesie as a present from grandparents and a cashmere angel wing gift set as a new baby present from Marie-Chantal.
In fact, he's one lucky little angel. Every time we've had a cool day this summer or chilly morning, I've made sure Baby Boy has been snug in his summer cashmere. I really don't mind doing up all the buttons on his beautiful knitwear. It's incredibly soft and the silver angel wings on the back look adorable.
The velour onesie has wings that actually stand out, and every time he's wearing it and doing tummy time, I end up bringing out my phone or camera.
The angel wing baby clothes continue to make both me and Baby Girl smile. Her baby really does look cute with wings.
The Marie-Chantal Cashmere Intarsia Angel Wing Gift Set (£195) in pink or blue includes a onesie, featuring the angel wing design in silver intarsia at the back and buttons at the front, and a matching hat with silver stripes. The Marie-Chantal Angel Wing Velour Footie (£49) in blue, grey, pink or white is in soft velour and features angel wings at the back and snap fastening for easy changing at the front.