♡ London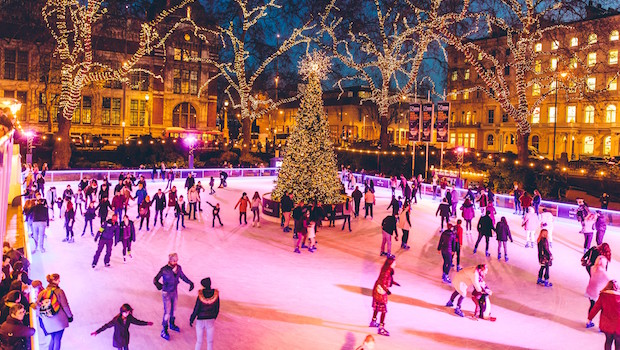 Published on November 16th, 2017 | 214 Views
0
Natural History Museum Ice Rink introduces Christmas ice skating course for kids
The other day I bought myself a pair of new ice skates. I've just realised how much I love taking the children ice skating since it's a winter sport we can easily introduce them to in London, and I plan to go lots this season.
The only frustrating part of ice skating in London is how quick popular slots and events get sold out, and one of the hottest selling tickets appears to have been Penguin Skate Club at Natural History Museum Ice Rink, which I've struggled to book for as many sessions as I was hoping to.
For parents who want to introduce their older children to ice skating by taking them to lessons, however, tomorrow will now be the day to go online.
On Friday 17 November Natural History Museum Ice Rink will start taking bookings for their Christmas holiday ice skating courses–Kids Fast Track Skating Course. The four-day course running through the Christmas holidays (18 to 21 December, 27 to 30 December, and 2 to 5 January) is designed for children aged 6 to 16, and it is aimed at teaching children key skating skills.
In the run up to Christmas, there will also be Christmas craft drop-in sessions run by Oglee Poglee in the Natural History Museum Ice Rink Café Bar. The crafts sessions for children aged 3 and over will be free to attend, and will be taking place on Sunday 10 December and Sunday 17 December from 11am to 3pm .