Reviews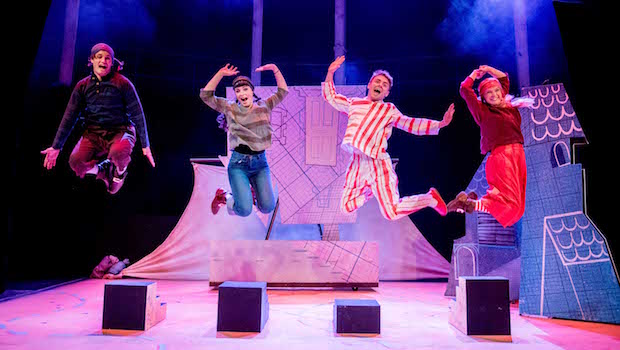 Published on September 9th, 2017 | 464 Views
0
Review: Night Pirates for a lively musical family production
When Big Girl and I collapsed in our seats in Rose Theatre in Kingston this afternoon I felt like we would be hard to please. I was exhausted after meeting a lunchtime deadline, missing meals and rushing to do the school run, and she looked tired after completing the first days at school after the long holiday.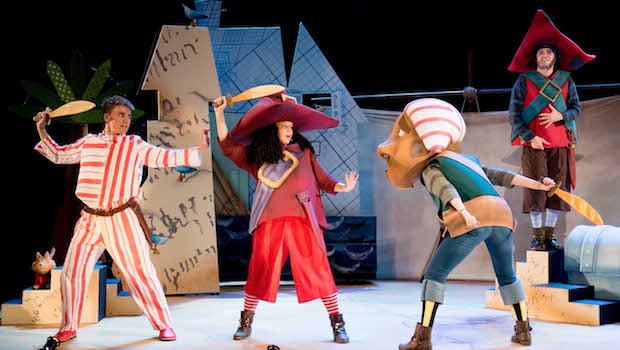 But it didn't take long before I realised that driving to Kingston had been well worth the trip. The stage adaptation of the Peter Harris and Deborah Allwright book The Night Pirates, which is playing at Rose Theatre until 16 September, turned out to be a high-energy musical show with catchy songs.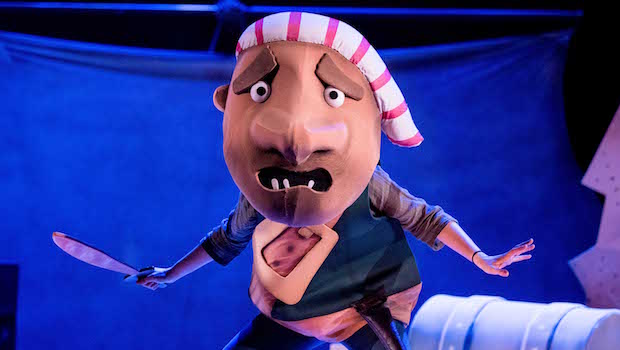 The Night Pirates tells the story about a boy called Tom, who sees a group of girl pirates outside his window one night. Several valuable items have been stolen in Tom's town recently, and Tom joins the girl pirates on an adventure to bring back the missing items. They travel across the high seas to an island where grown-up pirates are guarding the treasure.
The show, recommended for children up to 6, was cleverly done with unique and striking props and costumes–some which made me giggle. There was also plenty of audience interaction, and Big Girl was eager to shout out 'Yo Ho' at every opportunity.
What really made this lively show stand out, was still the original songs and dance routines. A joyous mini musical for little budding pirates.
The running time is around one hour, and there is no interval