Growing up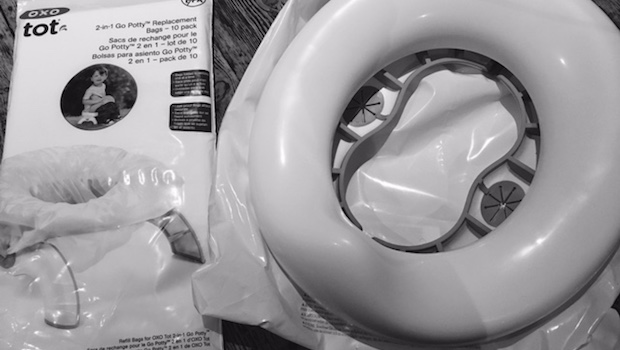 Published on July 27th, 2017 | 321 Views
0
What to pack for potty training on holiday 
When we were picked up by a taxi to go to the airport the other week, the driver was surprised to see how little luggage we had. It was me and the two kids, and we had two Trunkis, one Babyzen YoYo and one Peppa rucksack.
It was so limited that I soon realised I had nothing to wear for evenings, and part of the reason was that one Trunki was filled with practically nothing but potty training equipment.
I considered potty training on holiday–a plan I later abandoned–but I felt I had prepared well equipment-wise.
Big Boy's Trunki contained eight new boxer shorts from Petit Bateau; a pack of Dry Nites pull-ups for night time that were different from his old nappies and could almost pass as Big Boy pants; Milton antibacterial surface wipes for cleaning on the go; toilet wipes; the Oxo Tot 2-in-1 Go Potty and toilet training seat and extra packs of dispoable bags for the Go Potty. The compact Go Potty came in a drawstring plastic bag, making it easy to travel with, and I could see us bringing it to and from the beach, to the airport and in the car. 
I don't think there was anything crucial that we had missed when packing for potty training.
We had everything we needed apart from the time and patience.
I soon decided that I would postpone potty training to make sure I had a few days without plans–two days we could stay inside and focus on getting this right without feeling we missed out on beach time.