Reviews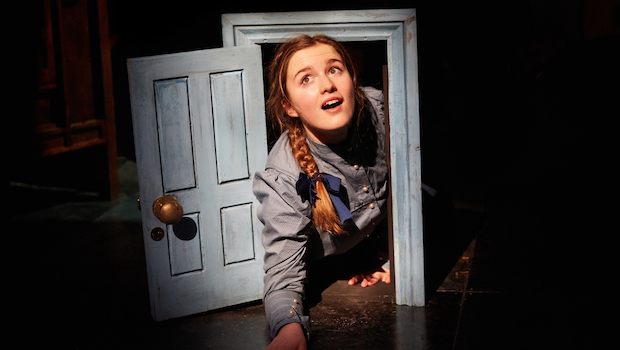 Published on December 20th, 2017 | 232 Views
0
Review: Alice in Winterland at Rose Theatre for a snow-stopping family Christmas show
'The mouse was really good, mummy!'
Five-year-old Big Girl was clearly impressed with the acting at the show we went to review this evening, and I couldn't agree more. We had gone to Kingston to see Rose Theatre's Christmas production Alice in Winterland, and young actors in the show delivered dazzling performances.
The cast includes a large number of actors from the Rose Youth Theatre in addition to several professional actors. The result is a high quality Christmas show, which is brought to life with a wonderful use of digital projections and striking creatives.
Alice in Winterland is based on both Lewis Carrol's Alice's Adventures in Wonderland and Through the Looking Glass, and the show is adapted and directed by Ciaran McConville.
In the show, Alice is told that her father can no longer care for her after returning from the war, and she wishes the time could freeze. Before leaving the house, she is visited by the White Rabbit who wants her to help save Winterland from the Queen of Hearts. She follows the rabbit and ends up on a whirlwind adventure where she meets an array of funny–and sometimes scary–characters that seem to be in a dream.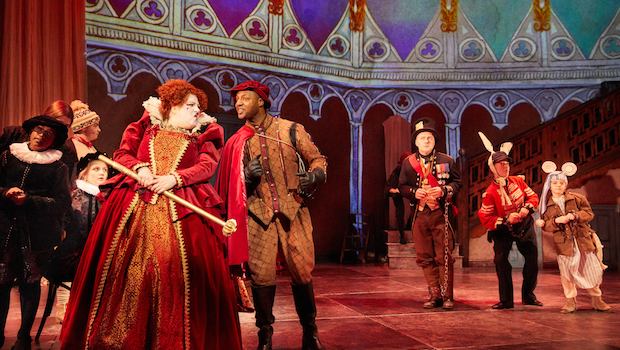 The show is recommended for ages 5 and over, and I think it is inspiring for children to watch the many talented young actors on stage in Alice in Winterland. The digital projections are another highlight, and one example is when the projections help add to the snow effect at the end.
Alice in Winterland also brought out a range of emotions in me. I went from giggling to feeling my eyes welling with tears to laughing when I couldn't stop Big Boy from shouting 'Naughty!' a bit too loud when he felt the Queen of Hearts was in the wrong.
Big Girl found a few parts scary, but she was familiar with the original story and came out with a big smile, singing the words from one of the catchy tunes in the show.
An uplifting and creative family Christmas show!
Alice in Winterland is playing until 7 January, and the running time is around 2 hours and 10 minutes, including interval.
Photos by Mark Douet