Reviews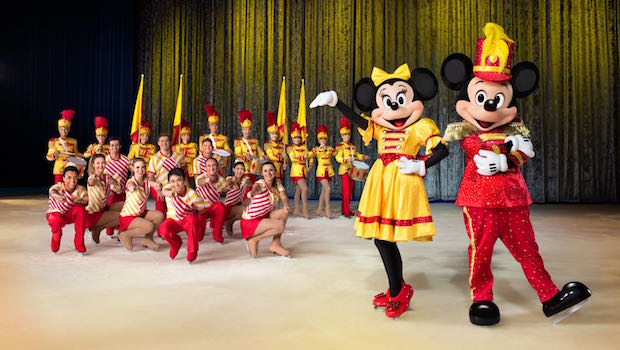 Published on April 1st, 2017 | 322 Views
0
Review: Disney On Ice celebrates 100 Years of Magic brings Disney favourites to life
"When I'm big I want to be Ariel in Disney on Ice. I just have to get better at skating."
Four-Year-old Big Girl looked completely mesmerised when the princesses entered the ice at Disney On Ice celebrates 100 Years of Magic today.
We had been invited to the show, which is the sixth Disney on Ice show Big Girl and I have seen, and we were particularly excited since Disney On Ice celebrates 100 Years of Magic, the largest Disney on Ice production currently touring. Disney On Ice celebrates 100 Years of Magic, produced by Feld Entertainment, features more than 50 favourite characters and takes the audience on a whirlwind tour of Disney classics.
After Mickey and Minnie opened the show with a high-energy dance number, the fast-paced show transported us back to our own childhoods with Jiminy Cricket and Pinocchio, characters the children are less familiar with.
We quickly moved on to Disney favourites Big Girl has watched, however, and she squealed with excitement when the fun Dory and Nemo entered the ice. 21-month-old Baby Boy also loved the turtle scene from Finding Nemo, waving vigorously at the adorable giant car-sized turtle floating around the ice.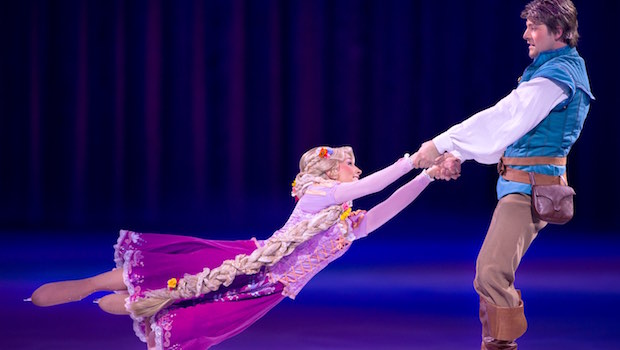 Another highlight, which came early on, was the princesses skating to their own songs together with their respective princes. We were particularly excited to see Tiana included in this princess line-up in this production, as it's the first time we've seen her in a Disney on Ice show.
The pace changed after the princess number, when we moved onto a longer section on Frozen. Big Girl remains a huge Frozen fan, so this was ideal for her, and the section included favourites like Olaf's 'In summer' song and Elsa's 'Let It Go'. I missed seeing Sven though, as we loved him in Disney on Ice presents Frozen. 
After an interval, which gave us enough time to buy more Disney cuddly toys, I liked that the show picked up the fast pace again, bringing more Disney favourites to life and including everything from Aladdin and Lion King to Mulan and Toy Story.
A magical Disney day out!
Tomorrow is the last day of Disney On Ice celebrates 100 Years of Magic at SSE Arena, Wembley, and the UK tour of the production then continues to Birmingham and Cardiff. If you're going to Disney on Ice tomorrow, it's worth noting that there's a football match on at Wembley at 2.30pm and you may want to estimate extra time to get to the arena.