Fashion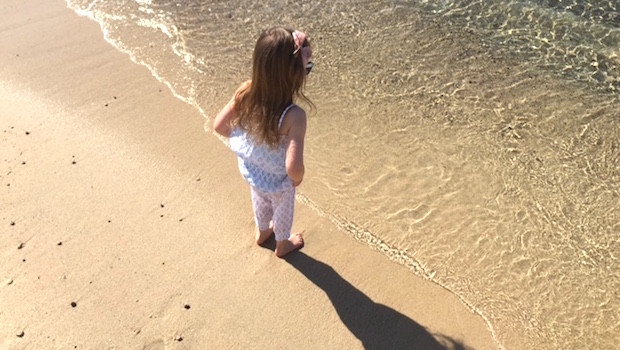 Published on April 23rd, 2017 | 928 Views
0
Review: mymia for lightweight cotton beachwear for kids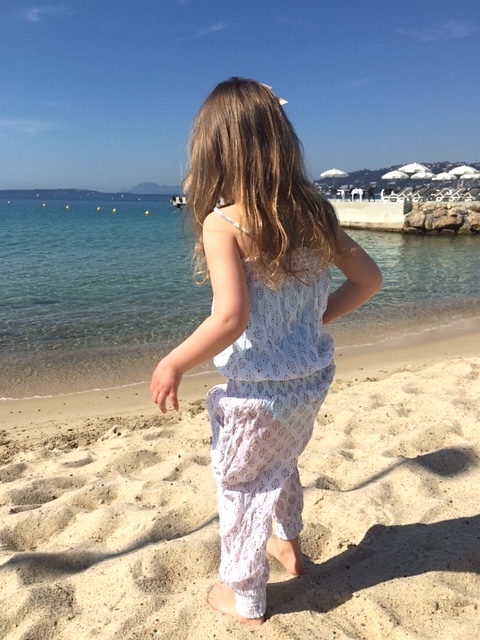 When I was packing to go on Easter holiday, I first filled a bag with summer clothes, but then got unsure about the weather forecast and replaced the summer clothes with tights and jeans.
It meant that I had none of the clothes I would usually wear over swimwear on the beach and the most appropriate shoes I had for days on the beach were Superega trainers.
This was not ideal since the weather was amazing from start to end and we ended up going to the beach every single day of our 12 days abroad.
Four-year-old Big Girl was in luck though. I had been more liberal when packing for her since her clothes are smaller than mine and she had both swimsuits and beach cover ups. One of the pieces she wore a number of times  was a white cotton jumpsuit with gold print, which she received to review from mymia.
mimia, founded by a London mum in 2015, has a collection of sweet 100% hand blocked printed cotton voile beachwear for girls aged 2 to 12 years, several cool and reasonable pom pom beach baskets, and colourful tassel necklaces.

The Lily jumpsuit style (£44) features narrow straps and an elasticated waist and hems. For us, it was ideal to keep in our beach bag every day since it was thin, lightweight and practical for Big Girl to wear on the beach.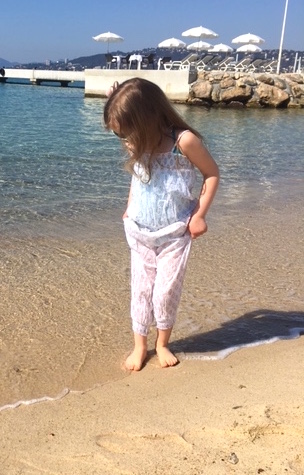 I like that the jumpsuit is quick-drying, as Big Girl regularly got it wet when playing near the water, and it looked very comfortable to wear for running around in the sand and being on the beach in hot weather.
Friends were also impressed with how stylish she looked. A pretty chic beach outfit for girls!