About Mummy in the City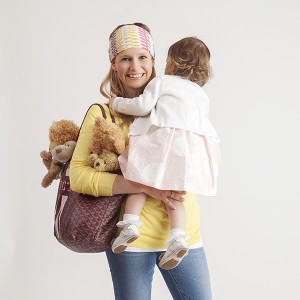 'Tine manages a fine balance of glamour and reality, something all parents can relate to' – The Resident Magazine, October 2016
Mummy in the City is written by Tine Farstad, a London mum mostly running around in Chelsea, Fulham, South Kensington and Battersea with her school-aged daughter and younger son.
The blog, launched before her daughter was born in August 2012, is focused on life with young children in South West London, and covers topics such as London kids classes, London family attractions and services, London restaurants, London with baby, pregnancy, parenting, child development, family travel, children's fashion and more.
Prior to becoming a mum, Tine worked as a financial journalist and editor for more than eight years, and she now works as a freelance journalist. Articles from Mummy in the City are regularly featured on Mumii, an online woman's magazine for mums, and they have also been featured several times in Yummy Mummy Club, a bi-monthly luxury parenting publication for discerning mothers living in London. In addition, Mummy in the City articles regularly feature on the Smart Cells blog.
Mummy in the City was on Vuelio's list of Top 10 UK Kids Fashion and Lifestyle blogs in 2015 and again in 2016. The blog was also featured on The Resident magazine's list of London's best lifestyle blogs in an article published in October 2016.
Tine also has a background in public speaking, and has spoken on BBC Radio London and been a panellist at the ISPS Handa Ladies European Masters and in the Annabel Karmel kitchen table series released in connection with the launch of author and food expert Annabel Karmel's book Mumpreneur. In the Annabel Karmel video, Tine and  the other panellists talked about how to believe in yourself and your business.  (To watch the video on YouTube, click HERE.)
Tine has also previously been a regular blogger for online fashion designer sale site BrandAlley, and for more than two years she was the weekly blogger for children's clothing company Sue Hill.
Tine and her husband own Hamilton Nor A/S, which has exclusive distribution rights for SkyBaby in Norway, Denmark, Sweden, Finland and Estonia. The company was established more than a year after Tine tested SkyBaby to review on Mummy in the City.
The couple also has financial interests in bySTORED, a new London storage business they decided to support after experiencing how storage can quickly become an issue for London families.
Reviews on Mummy in the City
Mummy in the City features regular reviews, focusing on products, services, shows and places Tine is happy to recommend to friends. Tine prefers to research products before accepting the opportunity to review and frequently declines the opportunity to review products she doesn't deem to be a good fit for the readership.
After finishing using a product she's received to review, she will gift the product to someone who needs it, or donate it to charity. She doesn't accept samples that need to be returned to the provider, as she's a busy mum of two with limited time to go to the post office and would have to be compensated for her time. She is at times paid to attend an event or write about a specific topic, but she also declines paid-for opportunities when she doesn't feel they fit the site.
In the event a product she receives to try doesn't meet her expectations, she contacts the provider and explains why she's not going to feature the product on the site at the current time. She also regularly contacts brands herself, seeking out the very best products for discerning London parents who don't want to compromise on quality and style.
Tine regularly attends London mummy events, tries new family activities and classes, goes to product launches and meets with various companies to see what is available on the London family market. She's a very curious mum by nature and loves being in the know. What she's sharing on Mummy in the City is simply the best of what she knows.
To contact Tine about reviews and events, please email on info@mummyinthecity.com. Tine is mainly a mum of two and receives a very large number of emails from brands, so feel free to send a reminder if you don't hear back.
Advertising on Mummy in the City
Mummy in the City offers exciting commercial opportunities for companies targeting London families leading an active lifestyle, eating out regularly, enjoying travelling and investing in products and services that can make their lives easier–or simply put a smile on the face of their little ones. Mummy in the City offers monthly and annual advertising deals, as well as opportunities for collaborating on special content. For more information about rates, please contact Tine on info@mummyinthecity.com.
Photograph by Julia Boggio at top London luxury family photography studio Boggio Studios.